Past UND Presidents
UND's inspiring and innovative leaders built on the foundational strengths of UND.
Collectively, they placed the University among the leading public institutions in the nation.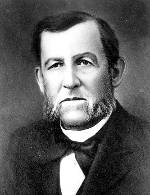 William M. Blackburn
1884 to 1885
President Blackburn had a solid reputation for scholarly work, and served as a professor of Mental, Moral and Political Science. Blackburn favored a more practical curriculum that included mechanics and agriculture, which suited the Dakota Territory and surrounding areas.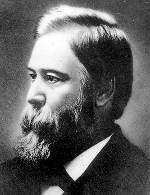 Homer B. Sprague
1887 to 1891
"Colonel" Sprague served as a soldier in the Civil War, but was best known for his lectures and speeches. Sprague changed admissions requirements to increase enrollment, encouraged good citizenship, and served as the first president of the North Dakota Education Association. Under his administration, both military training and athletic programs were established.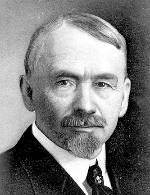 Webster Merrifield
1891 to 1909
President Merrifield established new programs and colleges at the University, including the School of Law and the School of Medicine. He devoted much of his energy toward improving North Dakota's secondary school system, and was well known for his devotion to high academic standards and quality education.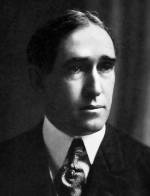 Frank L. McVey
1909 to 1917
President McVey had a strong work ethic, and raised faculty morale while encouraging research and publication. He dealt with the financial and political issues surrounding World War I, and acted upon a personal vision that a University should serve the state. McVey's motto was, "To Be A Servant of the People."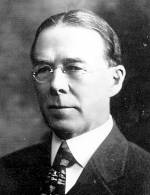 Thomas F. Kane
1918 to 1933
President Kane favored administrating the University impartially, and called for academic freedom. Kane established one of the first university radio stations, and created the School of Commerce, the Graduate Division, along with the Dean of Men positions. His administration is remembered for remarkable expansion and reorganization.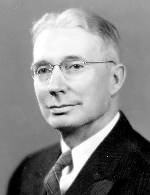 John C. West
1933 to 1954
With a reputation as a skilled public relations facilitator, President West implemented New Deal programs and led UND through the Great Depression, World War II, and the beginning of the Cold War. As UND helped prepare young men for active duty, there were veterans flocking to the University. President West is remembered for maintaining harmony at the University through troubled times.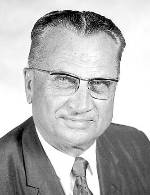 George W. Starcher
1954 to 1971
President Starcher had a broad vision for the University, and created an advisement program for freshmen, as well as the Honors Program. He also established the Vice President administrative positions, and strengthened intellectual life on campus. Having implemented the School of Behavioral Studies in Education, as well as schools for humanities, computer science, and aviation, President Starcher is credited with modernizing the University.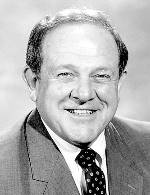 Thomas J. Clifford
1971 to 1992
President Clifford led the University to become the largest and most comprehensive institution in a five-state area, and established the M.D. program for the School of Medicine and Health Sciences. By training professionals who served the state of North Dakota, President Clifford helped the University acquire an entrepreneurial reputation. President Clifford is noted for beginning many initiatives directed at serving the needs of American Indians.
Kendall L. Baker
1992 to 1999
President Baker had the task of protecting the University during, and rebuilding after the devastating flood in 1997. Baker personally helped to sandbag and protect buildings on campus. In his rebuilding efforts, Baker opened up the University as a safe haven for people in the Grand Forks community who needed housing during the rebuilding of the city. He is credited with leading the University into the 21st century.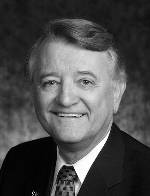 Charles E. Kupchella
1999 to 2008
President Kupchella began his administration as the University was recovering from the crippling flood of 1997. Kupchella fashioned a strategic plan that led the University into a new millennium, and UND received six State Center of Excellence for Economic Development awards during his time in office. UND expanded dramatically under his guidance, with additions such as the Ralph Englestad Arena, the Student Wellness Center, and the Ina Mae Rude Center for Innovation.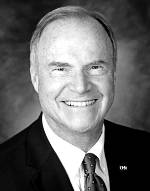 Robert O. Kelley
2008 to 2016
President Kelley spearheaded the Exceptional UND vision roadmap outlining five strategic priorities to advance UND from great to exceptional. UND saw record enrollment under Kelley, transitioned athletics to NCAA Division I, developed the Spirit Campaign, which raised $324 million, and continued to expand the campus, including the Law School addition and renovation, Wilkerson Commons renovation, High Performance Center and more.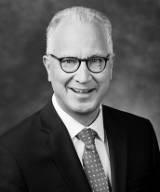 Mark R. Kennedy
2016 to 2019
President Kennedy's tenure was marked by rapid change, guided by his "One UND" Strategic Plan, which solidified the University's position as the state's chief opportunity engine and region's premier Flagship University. Kennedy implemented the new plan against a backdrop of significant budget cuts to deal with a slow-up in North Dakota's economy. For his efforts, The Grand Forks Herald made Kennedy its "Person of the Year" in 2017.