Online Courses for Professional Educators
Advance Your Career as an Educator
UND offers graduate-level, continuing education courses for teachers seeking recertification, state licensure, salary schedule/lane advancement, or other professional development needs. Our online, enroll anytime courses are designed to meet the needs of teachers today. These courses offer an affordable and convenient way to learn new concepts at a time that works best for you. Explore the topics you are most interested in and gain new ideas and strategies to implement in your classroom. Choose from over 200 online courses listed below.
If you're obtaining credit for teacher relicensing in a state other than North Dakota, please gain approval from appropriate agencies prior to registration.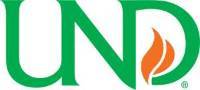 Educators - very soon we will be offering new one, two and three credit courses to assist in your
professional growth, classroom management skills, personal wellness, working with disabled students,
coaching, and district leadership.
Our instructors are diverse in their talents. They are current educators, university professors, district-level leaders, and leaders in their area of expertise. Their knowledge, experience, and course offerings will provide you the opportunity to improve in your present position or prepare you for future professional endeavors. These professionals are prepared to work with and assist you in moving your career forward!
Specific information on enrolling in these courses will be provided prior to February.

Have a favorite Educational Partner? Click on the icon below to see a full listing of their courses.