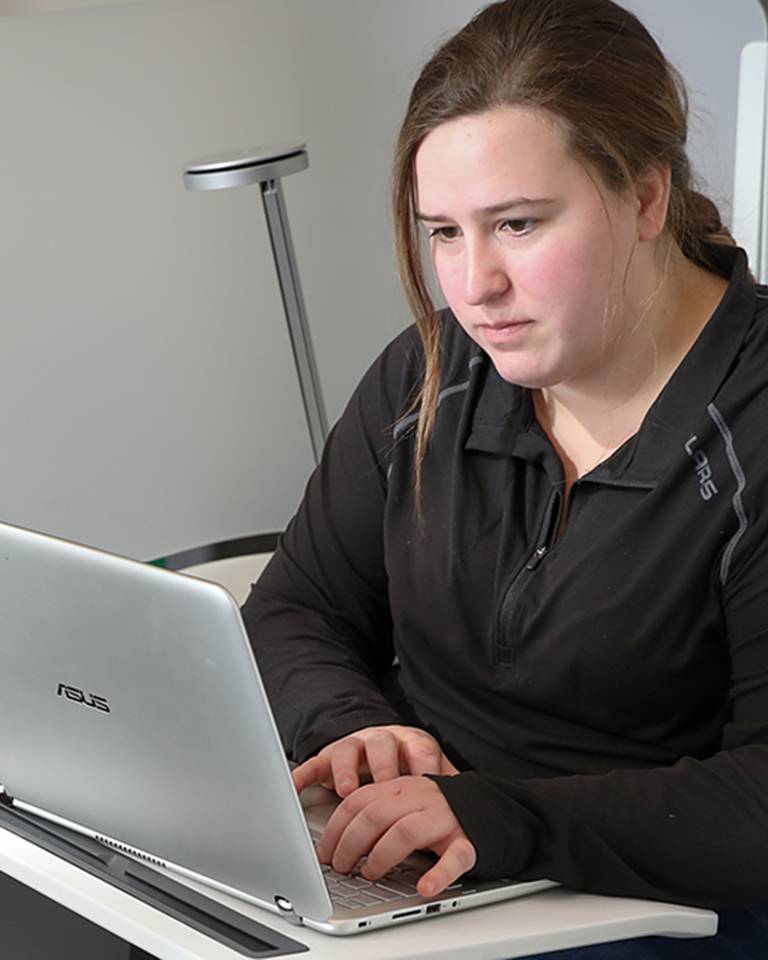 Health Communication
This communication course introduces theories and practices of health communication.
COMM 380: Health Communication
Credits:

3

Format:

Online - Self-Paced Enroll Anytime

EST. time to complete:

3 to 9 Months

Cost:

$384.88 per credit
Why take Health Communication online?
This online course introduces theories and practices of health communication. You will explore health communication with interpersonal sources (e.g., physicians & other providers), groups (e.g., support groups & healthcare organizations), and effective communication through mass media and digital/social media channels.
Students have 3 to 9 months to complete 15 lessons. Each lesson contains a variety of items which may include instructor videos, quizzes, short reflection assignments, supplemental videos and journal assignments. Lessons also contain "Out of the Classroom" assignments which provide the opportunity to learn beyond the textbook by completing a variety of activities that range from interviewing healthcare professionals to mapping out public transportation. Health Communications does not have proctored exams.
After successful completion of this online course, students will:
articulate a critical understanding of theories, models and assumptions of health communication
communicate more effectively with community members, patients, clients and other health care professionals
understand the roles of interpersonal communication, mass communication and new/social media in health communication.
communicate successfully, across communication channels (face-to-face, electronic, etc.)
identify structural factors that foster and inhibit communication in health care contexts
consider the historical and cultural construction of health communication
foster a friendly environment for peer collaboration and interdisciplinary teams
understand how health messages are developed and delivered and how health communication campaigns are designed, implemented and evaluated.
Which textbook is required for this online course?
Athena du Pre (2016) Communicating about Health: Current Issues and Perspectives (5th ed.)
ISBN-13: 978-0190275686
ISBN-10: 0190275685
How will the course appear on my transcript?
You may enroll at any time and have 3-9 months to complete this online course. The college credits you earn will be recorded on your transcript in the semester you register.
Why Take Online Classes at UND?
Here are a few reasons why you should take an online enroll anytime course at UND:
Great customer service – Our registration team is ready to answer questions quickly so you can focus on your coursework.
Affordable – UND's enroll anytime courses are priced at North Dakota's affordable, in-state tuition rate.
Accredited – UND is accredited by the Higher Learning Commission.
Easily transfer credits – Transferring credits is always at the discretion of the institution to which the credits are being transferred. In general, credits from schools/universities that are regionally accredited by the Higher Learning Commission transfer to other regionally accredited institutions. UND's online courses appear on your UND transcript in the same way as other courses.
Flexible 100% Online Course
You'll take this online course at your own pace. Some students thrive in this environment, while other students may struggle with setting their own deadlines. If you have successfully taken an independent study or correspondence course previously, UND's enroll anytime courses may be right for you. Still not sure? Take our online quiz to help determine if online enroll anytime courses are right for you.
Course information including tuition, technology requirements, textbooks, lessons and exams is subject to change without notice.