Enroll Anytime Online Course Costs
Getting a quality education should be within everyone's reach.
UND's enroll anytime classes are all priced at North Dakota's affordable, in-state tuition rate, regardless of your state of residency.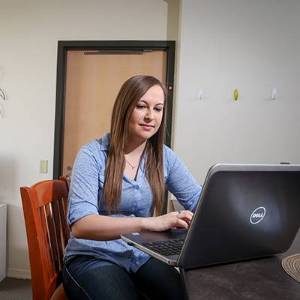 2019-20 Enroll Anytime Course Tuition Costs
One-time non-refundable application fee: $35
$342.16 per credit, with no additional mandatory student fees.

1 credit class: $342.16
2 credit class: $684.32
3 credit class: $1,026.48
4 credit class: $1,368.64
Tuition is due at the time of enrollment. Tuition and fees are subject to change without notice.
Financial Aid
Self-paced enroll anytime courses that do not follow the semester schedule do not qualify for federal or state financial aid.
If you are enrolled in a combination of semester-based courses and enroll anytime courses, only your semester-based course enrollment will be considered for federal or state financial aid programs.
For more information, please see the Self-Paced Enroll Anytime information provided by the UND Financial Aid Office.
Employer-Provided Tuition Assistance
UND accepts company payments for employer-provided tuition assistance programs. Contact your human resource department to find out how you can qualify for tuition assistance.
Scholarships
If you are enrolled in a UND degree program through online courses, and have successfully completed two consecutive semesters of coursework, you may apply for the Ben & Ruth Gustafson Continuing Education Endowment for non-traditional, distance students.
For additional scholarship opportunities, be sure to submit a general UND scholarship application at Scholarship Central. The general application will match you with any eligible UND scholarships.
Private Education Loans
You may apply for private education loans to assist with your educational expenses.