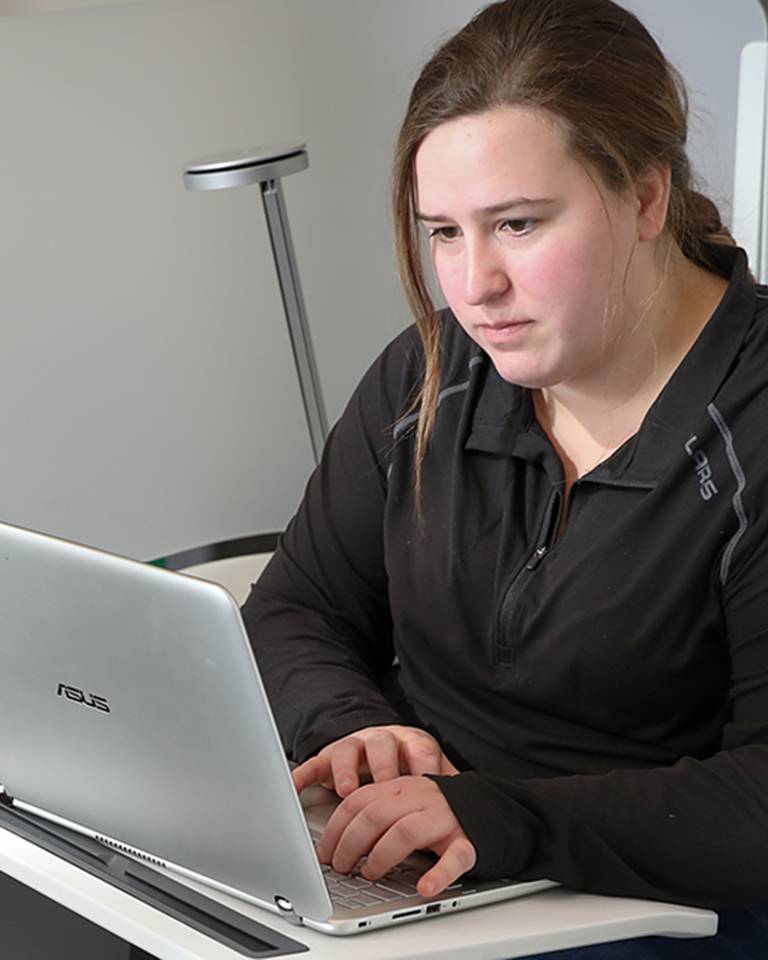 Intro to Applied Educational Research
This course covers quantitative research methods, qualitative research methods, and mixed methods.
EFR 509: Introduction to Applied Educational Research
Credits:

3

Prerequisites:

Acceptance to UND Grad School as a degree or non-degree seeking student

Format:

Online - Self-Paced Enroll Anytime

EST. time to complete:

3 to 9 Months

Cost:

$498.45 per credit
Why take Intro to Applied Educational Research?
The course covers quantitative as well as qualitative types of research. The paradigms of both types of research will be contrasted and the application of the methodologies in actual research investigated.
Students have 3 to 9 months to complete 10 lessons. Each lesson contains a variety of items which may include instructor videos, data analysis assignments, scaffolding assignments in which course concepts are applied, peer feedback papers, and a final written project and video presentation. This course does not have proctored exams.
After successful completion of this online course, students will be able to:
identify research problems, purposes, questions, hypotheses
know how to search for and evaluate scholarly literature
develop quantitative data collection, analysis, and report skills
develop qualitative data collection, analysis, and report skills
have knowledge of mixed methods study designs
gain experience developing research ideas
develop scholarly writing and critical thinking skills by writing a research proposal
develop data literacy skills (CAEP A1.1a)
What is required to take this online course?
For this course, be sure to have the following required textbook:
Educational Research, 6th Edition. John W. Creswell. ISBN: 9780134519364
How will the course appear on my transcript?
You may enroll at any time and have 3-9 months to complete this online course. The college credits you earn will be recorded on your transcript in the semester you register.
Why Take Online Classes at UND?
Here are a few reasons why you should take an online enroll anytime course at UND:
Great customer service – Our registration team is ready to answer questions quickly so you can focus on your coursework.
Affordable – UND's enroll anytime courses are priced at North Dakota's affordable, in-state tuition rate.
Accredited – UND is accredited by the Higher Learning Commission.
Easily transfer credits – Transferring credits is always at the discretion of the institution to which the credits are being transferred. In general, credits from schools/universities that are regionally accredited by the Higher Learning Commission transfer to other regionally accredited institutions. UND's online courses appear on your UND transcript in the same way as other courses.
Flexible 100% Online Course
You'll take this online course at your own pace. Some students thrive in this environment, while other students may struggle with setting their own deadlines. If you have successfully taken an independent study or correspondence course previously, UND's enroll anytime courses may be right for you. Still not sure? Take our online quiz to help determine if online enroll anytime courses are right for you.
Course information including tuition, technology requirements, textbooks, lessons and exams is subject to change without notice.