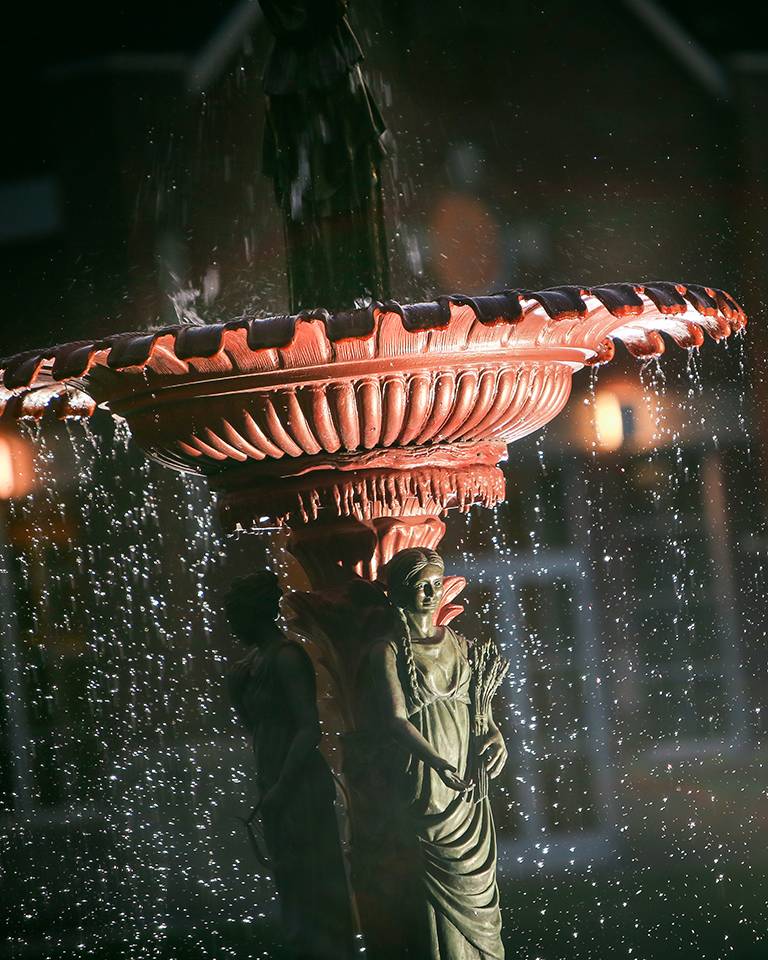 First Year German I Online College Course
This online course provides an introduction to written, spoken and cultural foundations of German.
German 101: First Year German I
Credits:

4

Format:

Online - Self-Paced Enroll Anytime

EST. time to complete:

3 to 9 Months

Cost:

$384.88 per credit
Why take First Year German I online?
German 101 is a beginning German course that assumes no prior knowledge of German. You will develop competence in basic language skills and learn about elements of German culture that you might encounter on a trip abroad. Most of the material learned and topics discussed will be drawn from the first four chapters of Deutsch: Na Klar!
In this course, students will work towards the A1 level in the Common European Framework of Reference for Languages. This level of proficiency will enable students to conduct common social interactions in German as necessary for short-term educational travel and tourism and will prepare students for more advanced coursework. Specifically, at the end of the course, students should be able to:
Introduce themselves and answer simple personal questions, and make and respond to common requests;
Understand simple questions, instructions, and statements about everyday situations as well as short conversations;
Read short German texts and extract specific information;
Write short essays on personal topics and fill out simple forms correctly;
Describe some of the basic elements of culture and society in German-speaking Europe.
Students have 3 to 9 months to complete this course from the time of enrollment. You may work at your own pace and complete lessons on your own schedule, submitting up to three items per week for grading. This course contains 16 lessons designed to focus your study of German and to assist you in achieving the course learning objectives/outcomes. German 101 is divided into five modules (A-4) corresponding to the chapters in Deutsch: Na klar! Each module contains three or four lessons. The lessons introduce a new cultural and grammatical topic through a combination of required readings and captioned videos. The lesson topics include:
Conversations and greetings; the alphabet and forms of "you"
Wie geht's; numbers and useful expressions
Personal information; nouns and articles
Finding out about things; personal pronouns
Describing people and activity; verbs and word order
Asking questions
Finding a place to live; the verb haben
Furniture; accusative case and definite articles
Hobbys; negation and der-words
Irregular verbs and plural nouns
Family relationships; possessive adjectives
The calendar; accusative pronouns and prepositions
Holidays; the verbs werden, wissen, and kennen
Telling time; separable prefix verbs
Making plans; modal verbs
Entertainment; giving commands
What is required to take this online course?
Di Donato, Clyde and Vansant. Deutsch: Na Klar! 8th ed. (2019). ISBN: 9781260016055
For this online asynchronous course, we will use the online version of the same textbook that is used at UND for German 101, 102, and 201. The textbook and online exercises will be accessed via the external McGraw-Hill Connect website. Access to Connect is essential and required. A tutorial showing you how to get access to the online textbook site is available on Blackboard.
How will the course appear on my transcript?
You may enroll at any time and have 3-9 months to complete this online course. The college credits you earn will be recorded on your transcript in the semester you register.
Why Take Online Classes at UND?
Here are a few reasons why you should take an online enroll anytime course at UND:
Great customer service – Our registration team is ready to answer questions quickly so you can focus on your coursework.
Affordable – UND's enroll anytime courses are priced at North Dakota's affordable, in-state tuition rate.
Accredited – UND is accredited by the Higher Learning Commission.
Easily transfer credits – Transferring credits is always at the discretion of the institution to which the credits are being transferred. In general, credits from schools/universities that are regionally accredited by the Higher Learning Commission transfer to other regionally accredited institutions. UND's online courses appear on your UND transcript in the same way as other courses.
Flexible 100% Online Course
You'll take this online course at your own pace. Some students thrive in this environment, while other students may struggle with setting their own deadlines. If you have successfully taken an independent study or correspondence course previously, UND's enroll anytime courses may be right for you. Still not sure? Take our online quiz to help determine if online enroll anytime courses are right for you.
Course information including tuition, technology requirements, textbooks, lessons and exams is subject to change without notice.