Global Connections Online College Course
The Global Connections online course examines the representations of medicine, health, and the body in world literature, film and graphic art.
This course is currently closed.
Languages 480: Global Connections
Prerequisites:

Second semester Junior, or Senior status, or instructor approval.

Credits:

3

Format:

Online - Self-Paced Enroll Anytime

EST. time to complete:

3 to 9 Months

Cost:

$384.88 per credit
About the Global Connections Course
Narratives that articulate the multitude of maladies that have afflicted the human body and mind can be
found in a great number of literary and cinematic works from across the globe since the beginning of
recorded history.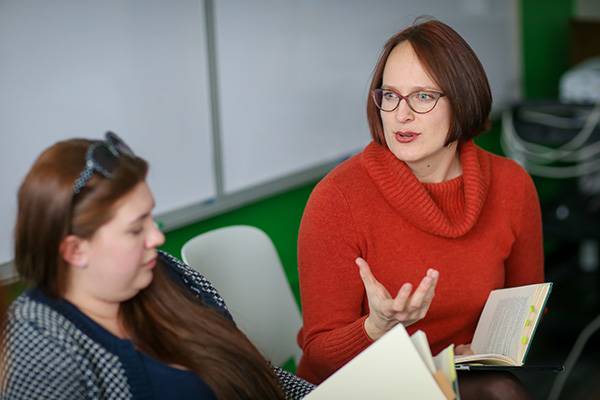 Whether fictional, historic, or portrayed within popular (counter) culture, the illnesses, injuries, and aging of the body and mind are central subjects of literary texts, films, daytime talk shows, political campaigns, television series, graphic novels, paintings, and performance art. By examining several texts and films from a diverse selection of cultures and historical time periods from both the West and the non-West, this course will consider the representations of the body, mind, and spirit during times of health, wellness, and strength in tandem with chronicles of illness, injury, and aging. Within this course frame, other topics such as Utopias, dystopias, revolution, immigration, and the Second World War will also be examined.
This emphasis on both individual and collective global health within literary texts and films will incorporate the study of common social institutions such as hospitals, medical clinics, prisons, medical wards for the mentally ill, pharmaceutical corporations, the Centers for Disease Control, and the health insurance industry. The role(s), effectiveness, and limits of institutions within a given culture and/or society will illuminate key differences between traditional and 'conventional' medicine.
This course will also examine mental and physical health and the practice of medicine in rural and urban
communities in an international context that will feature a variety of historical time periods.
You have 3 to 9 months from your enrollment date to complete six units. The following items will be turned in throughout the course:
Literary Journal
Film Response Papers - 6
Annotated Bibliography
Final Creative Paper
Required Textbook and Media
Mandatory Texts
Lost Horizon James Hilton
The Plague Albert Camus
The Walking Dead I: Days Gone Bye Robert Kirkman and Tony Moore
The Walking Dead II: Miles Behind Us Robert Kirkman and Tony Moore
The Jungle Upton Sinclair
The War: A Memoir Marguerite Duras
A Very Easy Death Simone de Beauvoir
Optional Resource Materials/Texts
The MLA Handbook for Writers of Research Papers, 8th Edition
They Say, I Say, The Moves That Matter In Academic Writing, 3rd Edition
Mandatory Films
Awakenings Penny Marshall
The Constant Gardener Fernando Meirelles
And The Band Played On Roger Spottiswoode
The Doctor Ronda Haines
A Beautiful Mind Ron Howard
One Flew Over The Cuckoo's Nest Milos Forman
The films may be streamed instantly through Amazon, Netflix or other similar sites. The Chester Fritz Library owns all of the films in DVD format and are available for checkout or through the interlibrary loan system.
How will the course appear on my transcript?
You may enroll at any time and have 3-9 months to complete this online course. The college credits you earn will be recorded on your transcript in the semester you register.
Why Take Online Classes at UND?
Here are a few reasons why you should take an online enroll anytime course at UND:
Great customer service – Our registration team is ready to answer questions quickly so you can focus on your coursework.
Affordable – UND's enroll anytime courses are priced at North Dakota's affordable, in-state tuition rate.
Accredited – UND is accredited by the Higher Learning Commission.
Easily transfer credits – Transferring credits is always at the discretion of the institution to which the credits are being transferred. In general, credits from schools/universities that are regionally accredited by the Higher Learning Commission transfer to other regionally accredited institutions. UND's online courses appear on your UND transcript in the same way as other courses.
Flexible 100% Online Course
You'll take this online course at your own pace. Some students thrive in this environment, while other students may struggle with setting their own deadlines. If you have successfully taken an independent study or correspondence course previously, UND's enroll anytime courses may be right for you. Still not sure? Take our online quiz to help determine if online enroll anytime courses are right for you.
Course information including tuition, technology requirements, textbooks, lessons and exams is subject to change without notice.