Rock and Roll History
UND's enroll anytime courses are offered online and are open for enrollment any day of the year. These online courses for credit are self-paced, so it's convenient for you to work on your own time and have 3 to 9 months to complete the course.
Music 201: Rock & Roll History
Credits:

3

Format:

Online - Self-Paced Enroll Anytime

EST. time to complete:

3 to 9 Months

Cost:

$342.16 per credit (no fees)
The purpose of this class is to give students a general, but in-depth survey of the major styles, periods, and influence-streams that make up the extremely large and varied category of "Rock" music. The text that we are using covers many, many styles, but the focus is on English-language mainstream popular music, produced between ca. 1954 and 2015. Other important sub-genres will also be explored, including:
motown
progressive rock
folk-rock
funk
punk rock
country
rap
By the end of this course a student will have a greater understanding of where this music came from (historically), what it is doing (musically), and how it was created (technologically).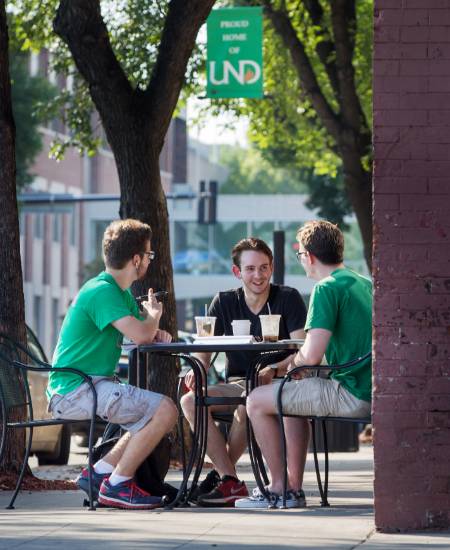 Rock and Roll History is an exciting and fulfilling class especially to students that enjoy listening to rock music ... Dr. Gable makes it enjoyable with the various activities required to compete the class (e.g., video discussions, a concert report, etc.) Have fun while learning; what a winning combination!
L. Costa, student
Required Textbook & Materials
Covach, John and Andrew Flory. What's That Sound? An Introduction to Rock and its History. 4th ed. Norton, 2015. ISBN: 978-0393937251
Spotify music player (free download from spotify.com)
A device (such as a phone or a laptop with camera) with which you can make your own videos
Lessons & Exams
You have 3 to 9 months from your enrollment date to complete the following:
8 Lessons, which include:

readings
listening
discussions
quizzes
exams
papers
How will the course appear on my transcript?
You may enroll at any time and have up to 9 months to complete your course, or you may be able to complete in as little as 3 months. The credits you earn will be recorded on your transcript in the semester you register. Keep in mind, UND can only verify your enrollment for the semester in which the course is registered and recorded on your transcript.
Why choose the University of North Dakota?
Here are a few reasons why you should take an online enroll anytime course at UND:
Great customer service – Our registration team is ready to answer questions quickly so you can focus on your coursework.
Affordable - UND's enroll anytime courses are priced at North Dakota's affordable, in-state tuition rate.
Accredited - UND is accredited by the Higher Learning Commission.
Easily transfer credits from UND - The transfer of credits is always at the discretion of the institution to which the credits are being transferred. In general, credits from schools/universities that are regionally accredited by the Higher Learning Commission transfer to other regionally accredited institutions. Enroll anytime courses appear on your UND transcript in the same way as on-campus and online semester-based courses appear.
Enroll-anytime courses allow you to complete the course at your own pace. Some students thrive in this environment, while other students may struggle setting their own deadlines. If you have successfully taken an independent study or correspondence course previously, UND's enroll anytime courses may be right for you. Still not sure? Take this online quiz to help determine if enroll anytime courses are the right fit for you.
*Course information, including tuition, technology requirements, textbooks, lessons and exams is subject to change without notice.