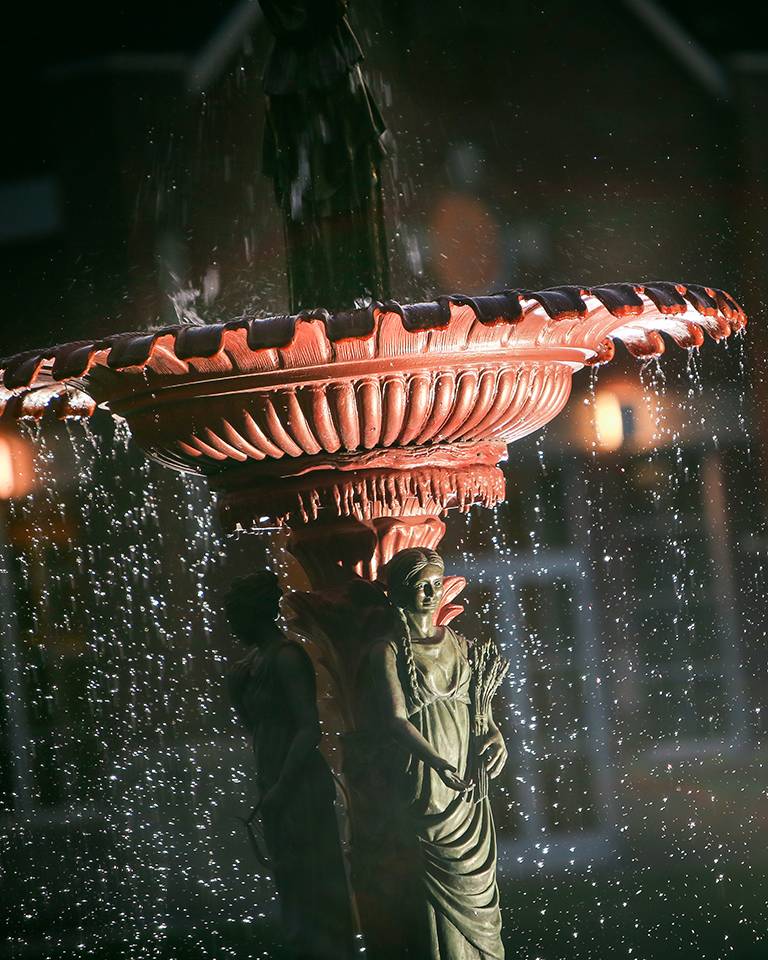 Introduction to Public Health Online Course
The goal of public health is to die young, at an advanced age. This course examines how public health works behind the scenes to prevent disease, promote health, and address health disparities.
PHE 101: Introduction to Public Health
Credits:

3

Format:

Online - Self-Paced Enroll Anytime

EST. time to complete:

3 to 9 Months

Cost:

$384.88 per credit
About Introduction to Public Health
In the Introduction to Public Health online course, students learn the principles of evidence-based public health and become familiar with the tools available for implementation including health communications and informatics, applications of social and behavioral sciences, and health policy, law and ethics. Students will evaluate methods for addressing non-communicable diseases, communicable disease, environmental diseases, and injury. This course provides an overview of the U.S. health care system, and compares/contrasts health care systems in other developed countries. Students will examine public health institutions and systems at the local, state, federal and global levels as well as future issues in public health.
Each lesson contains learning objectives, a to-do list, and a variety of links to articles, video/audio files, and other instructional resources selected to enhance the learning experience and support the various topics. Surveys, quizzes, tests and assignments will be used to assess your comprehension and application of those materials. At the completion of the course, students will be able to:
Recognize the interdisciplinary approach of public health by building and using collaborative methods when addressing any public health problem.
Apply the epidemiologic method and identify the criteria used for exposure-disease causality from an epidemiologic perspective.
Select and interpret the measures of disease frequency (e.g., prevalence, incidence, and mortality rate).
Differentiate and justify the circumstances where a primary, secondary or tertiary prevention program would be used in the control of disease.
Describe and evaluate the distribution, determinants, and preventive measures of the most prevalent non-communicable and communicable diseases affecting the world.
Differentiate and analyze the determinants and trends of global public health.
Analyze the impact of culture and environment in public health.
Explain the impact of health policy and law in public health.
Recognize, judge, and address the burden of non-communicable and communicable diseases in the most vulnerable populations.
Compare and evaluate the characteristics, applications, advantages, and disadvantages of the different types of health systems.
Identify health disparity and critical ethical issues in public health.
Analyze, and present information needed to assess the health status of any population.
Students have 3 to 9 months to complete this course from the time of enrollment. You may work at your own pace and complete lessons on your own schedule, submitting up to three items per week for grading. This course contains 9 lessons designed to focus your study of public health and to assist you in achieving the course learning objectives/outcomes. Lesson topics include:
Course Overview And Introduction, Public Health: The Population Health Approach
Evidence-Based Public Health
Public Health Data And Communications
Social And Behavioral Sciences And Public Health
Health Law, Policy, And Ethics
Noncommunicable Diseases
Communicable Diseases
Environmental Health
Health Insurance And Healthcare Systems
Required Textbook and Materials
Riegelman, R., Kirkwood, B. (2019). Public Health 101: Improving Community Health (3rd Ed). Sudbury, MA: Jones and Bartlett Publishers, Inc. ISBN: 978-1-284-11844-5
You do not need the access code.
How will the course appear on my transcript?
You may enroll at any time and have 3-9 months to complete this online course. The college credits you earn will be recorded on your transcript in the semester you register.
Why Take Online Classes at UND?
Here are a few reasons why you should take an online enroll anytime course at UND:
Great customer service – Our registration team is ready to answer questions quickly so you can focus on your coursework.
Affordable – UND's enroll anytime courses are priced at North Dakota's affordable, in-state tuition rate.
Accredited – UND is accredited by the Higher Learning Commission.
Easily transfer credits – Transferring credits is always at the discretion of the institution to which the credits are being transferred. In general, credits from schools/universities that are regionally accredited by the Higher Learning Commission transfer to other regionally accredited institutions. UND's online courses appear on your UND transcript in the same way as other courses.
Flexible 100% Online Course
You'll take this online course at your own pace. Some students thrive in this environment, while other students may struggle with setting their own deadlines. If you have successfully taken an independent study or correspondence course previously, UND's enroll anytime courses may be right for you. Still not sure? Take our online quiz to help determine if online enroll anytime courses are right for you.
Course information including tuition, technology requirements, textbooks, lessons and exams is subject to change without notice.