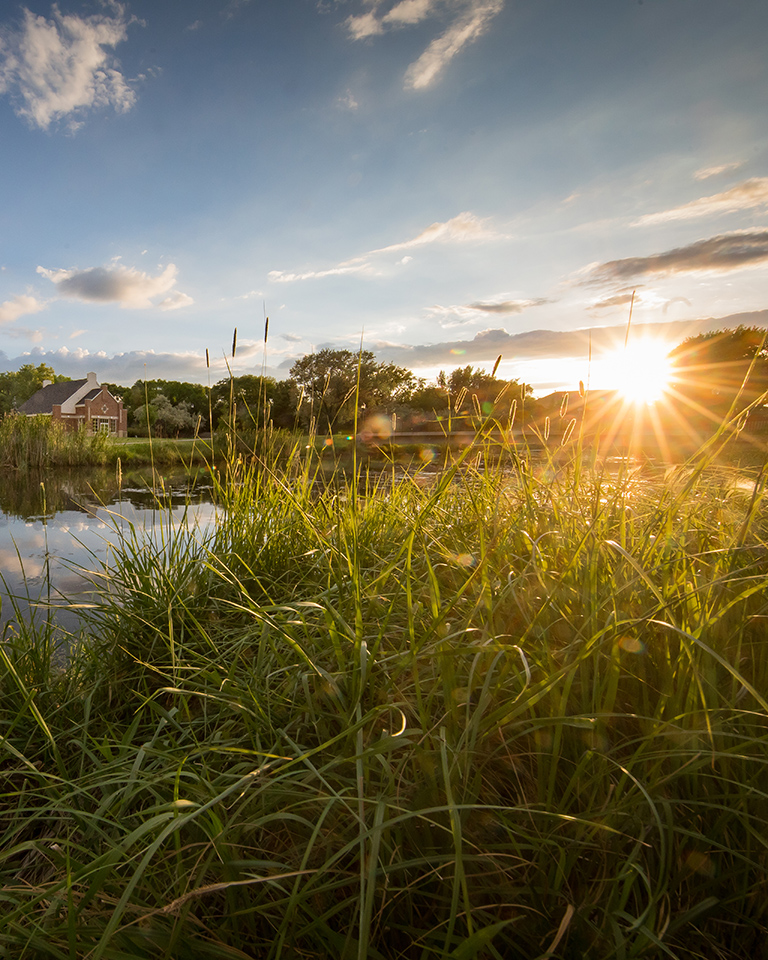 UND Care Toolkit
UND has created a Care Toolkit to help students, faculty and staff cope with stress and anxiety about the COVID-19 pandemic.
COVID-19 has affected students and school communities strongly. Fear and anxiety about a new disease and what could happen can be overwhelming for students. Stress during an infectious disease outbreak can sometimes cause the following:
Fear and worry about your own health and the health of your loved ones, your financial situation or job, or loss of support services you rely on.
Changes in sleep or eating patterns.
Difficulty sleeping or concentrating.
Worsening of chronic health problems.
Worsening of mental health conditions.
Increased use of tobacco, and/or alcohol and other substances.
COVID-19 Stress Management Tools
Healthy Ways to Cope with Stress
Know

what to do if you are sick

and are concerned about COVID-19. Contact a health professional before you start any self-treatment for COVID-19.
Know where and how to get treatment and other support services and resources, including counseling or therapy (in person or through telehealth services).
Take care of your emotional health.

Taking care of your emotional health

will help you think clearly and react to the urgent needs to protect yourself and your family.
Take breaks from watching, reading, or listening to news stories, including those on social media. Hearing about the pandemic repeatedly can be upsetting.
Take care of your body:

Take deep breaths, stretch, or

meditate.

Try to eat healthy, well-balanced meals

.

Exercise regularly

.

Get plenty of sleep

.
Avoid excessive

alcohol and drug use

.

Make time to unwind. Try to do some other activities you enjoy.
Connect with others. Talk with people you trust about your concerns and how you are feeling.
Connect with your community- or faith-based organizations. While social distancing measures are in place, consider connecting online, through social media, or by phone or mail.
Knowing the Facts to Help Reduce Stress
Knowing the facts about COVID-19

and stopping the spread of rumors can help reduce stress and stigma. Understanding the risk to yourself and people you care about can help you connect with others and make an outbreak less stressful.
Take care of your mental health.
Take care of your mental health. Mental health is an important part of overall health and wellbeing. It affects how we think, feel, and act. It may also affect how we handle stress, relate to others, and make choices during an emergency.
People with pre-existing mental health conditions or substance use disorders may be particularly vulnerable in an emergency. Mental health conditions (such as depression, anxiety, bipolar disorder, or schizophrenia) affect a person's thinking, feeling, mood or behavior in a way that influences their ability to relate to others and function each day. These conditions may be situational (short-term) or long-lasting (chronic). People with preexisting mental health conditions should continue with their treatment and be aware of new or worsening symptoms. If you think you have new or worse symptoms, call your healthcare provider.
Call your healthcare provider if stress gets in the way of your daily activities for several days in a row. Free and confidential resources can also help you or a loved one connect with a skilled, trained counselor in your area.
Stress Management Resources
Psychological Conditions
Depression
Depression is a mood or emotional state that is marked by feelings of low self-worth or guilt and a reduced ability to enjoy life.
Anxiety
Anxiety is an emotion characterized by feelings of tension, worried thoughts, and physical changes like increased blood pressure. People with anxiety disorders usually have recurring intrusive thoughts or concerns. They may avoid certain situations out of worry.
Substance Use
The recurrent use of alcohol and/or drugs causes significant distress in a person's daily life. This can include health problems, money difficulties, and failure to meet responsibilities at work, school, or home.
Other Psychological Issues
Get Help
Appointments
Want to make an appointment for a student or yourself? Call the counseling center at your school.
University of North Dakota: 701.777.2127/ NPCC - 701.777.3745
Mayville State University: 701.788.4772
NDSCS, Fargo: 701.671.2286/ 701.231.6940
North Dakota State University: 701.231.7671
Valley City State University: 701.845.7427
Lake Region State College: 701.662.1546
NDSCS, Wahpeton: 701.671.2286/ 701.231.6940
Dakota College at Bottineau: 701.228.5451
Bismarck State College: 701.224.5752
Minot State University: 701.858.3371
Dickinson State University: 701.483.2304
Williston State College: 701.774.4212(In-person)/ 701.774.4212(telehealth)
Mental Health Hotlines
National Suicide Hotline: 1-800-273-8255
National Suicide Hotline in Spanish: 1-888-628-9454
National Hotline for Deaf or Hard of Hearing: dial 711 then 1-800-273-8255 or text
Substance Abuse and Mental Health Administration Hotline: 1-800-662-4357
North Dakota Crisis Hotline: 211; 701-235-7335: text zip code to 898-211
Trevor Lifeline: 866-488-7386
Support Groups
Check the college counseling center for support groups offered at your college. You do not need to be receiving counseling services to attend a support group at your university.
Phone Apps
Phone apps can be used to help manage symptoms while waiting to receive services or can be used in conjunction when receiving services to help manage symptoms. Apps are not a replacement for counseling services and if you are experiencing severe mental health concerns please contact help.
Mental Health Apps
Suicide Prevention: MY3
General Mental Health: What's Up
Addiction: Twenty-Four Hours a Day; Quit That! Habit Tracker
Anxiety:

Mindshift
SAM self-help-APP-for the mind
CBT Thought Diary
Sanvello

Depression:

Happify
MoodTools
Sanvello
Other Resources