College Algebra Online Course
UND's enroll anytime courses are offered online and are open for enrollment any day of the year. These online courses for credit are self-paced, so it's convenient for you to work on your own time and have 3 to 9 months to complete the course.
Course revised September 2019
Math 103: College Algebra
Prerequisites:

MATH 93 or Math Placement Exam score

Credits:

3

Format:

Online - Self Paced Enroll Anytime

EST. time to complete:

3 to 9 Months

Cost:

$342.16 per credit (no fees)
What will this online algebra course cover?
There are two main topics covered in this college algebra undergraduate course:
Review Material:

real numbers and their arithmetic, powers and roots, complex numbers, and working with polynomial and rational expressions.
New Material:

lines and circles, quadratic equations, general functions, inverse functions, roots of polynomials, theory of equations, the exponential and logarithm functions, systems of equations, systems of inequalities, conic sections, sequences and series, and the Binomial Theorem.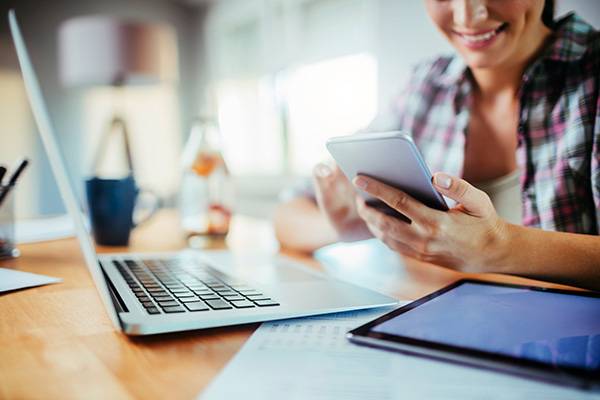 This college algebra course covers:
polynomial and rational functions
inverse functions
exponential and logarithmic functions
simple conics
systems of equations
determinants
arithmetic and geometric sequences
Binomial Theorem
You have 3 to 9 months from your enrollment date to complete 21 lessons, which includes 3 proctored exams.
What's required for this online math course?
There is no textbook for this course. Course notes are posted within each lesson.
While the course materials cover everything needed to pass the course, you may find them brief in places, especially topics that may be challenging to you. If you discover that is the case, you may want to purchase an additional text to refer to to for explanations and examples beyond those provided in the course materials.
How will the course appear on my transcript?
You may enroll at any time and have up to 9 months to complete your course, or you may be able to complete in as little as 3 months. The credits you earn will be recorded on your transcript in the semester you register. Keep in mind, UND can only verify your enrollment for the semester in which the course is registered and recorded on your transcript.
Why choose the University of North Dakota?
Here are a few reasons why you should take an online enroll anytime course at UND:
Great customer service – Our registration team is ready to answer questions quickly so you can focus on your coursework.
Affordable - UND's enroll anytime courses are priced at North Dakota's affordable, in-state tuition rate.
Accredited - UND is accredited by the Higher Learning Commission.
Easily transfer credits from UND - The transfer of credits is always at the discretion of the institution to which the credits are being transferred. In general, credits from schools/universities that are regionally accredited by the Higher Learning Commission transfer to other regionally accredited institutions. Enroll anytime courses appear on your UND transcript in the same way as on-campus and online semester-based courses appear.
Enroll-anytime courses allow you to complete the course at your own pace. Some students thrive in this environment, while other students may struggle setting their own deadlines. If you have successfully taken an independent study or correspondence course previously, UND's enroll anytime courses may be right for you. Still not sure? Take this online quiz to help determine if enroll anytime courses are the right fit for you.
*Course information, including tuition, technology requirements, textbooks, lessons and exams is subject to change without notice.