Big Data
Our goal is to effectively, efficiently and ethically produce, manage and securely use information in the age of big data.
UND is a pioneer in big data expertise as the lead institution in a multi-university project for digital agriculture, funded by the National Science Foundation. And it's also co-lead in another NSF project to determine industry and academic computational needs in the Midwest.
But that's not all that UND is doing.
Agriculture, UAS, energy, utility, biotechnology, construction and transportation sectors all use big data, and UND research is revolutionizing the way these industries acquire, store, communicate and protect their data, as well as convert it into usable information.
UND recently committed $10 million of institutional funds to bolster its on-campus big data expertise as well as to renovate Babcock Hall, on UND's oldest buildings, into a homebase and collaboration zone of its big data aspirations.
"The investments in data science and Babcock Hall are exciting," said Ryan Adams, the first director of the new School of Electrical Engineering & Computer Science in the College of Engineering & Mines.
As a big data hub, UND is leveraging existing research and infrastructure, assembling experts and forming a laser-focused team to rapidly solve industrial data challenges. UND is on track to be a region-wide leader, and reap billlions of dollars for such services.
UND's Capabilities
Improved infrastructure following $1.7 million investment in Big Data storage, computational cores, and personnel over the past 18 months.
Seed funding provided to recruit post-doctoral researchers leading to higher proposal production.
Expanding a highly active core of data analytics researchers focused in cybersecurity, machine learning and algorithm development related to UAS.
Benefits to North Dakota
UND's Big Data research aims to provide a robust data supply chain for North Dakota industry (agriculture, energy, transportation, utilities) with a focus on conversion of data to actionable information.
Data analytics, including but not limited to UAS image analysis, drives company attraction and job creation, while enhancing UND's externally-funded research enterprise.
UND is applying its big data expertise to a number of projects across the state of North Dakota.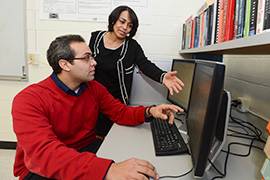 Storm Damage A
ssessment
UND is applying UAS technology with advanced data modeling and analysis to improve electric distribution infrastructure damage assessment and restoration capabilities.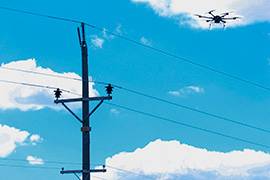 Powerline Failure
UND is using UAS as a tool to conduct aerial inspections of high voltage power lines to aid in the determination of necessary maintenance and repairs.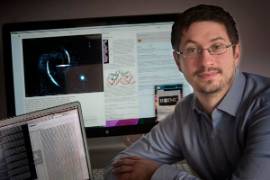 Midwest
Big Data Hub
UND is co-lead of NSF project to determine industry and academic computational needs in the Midwest.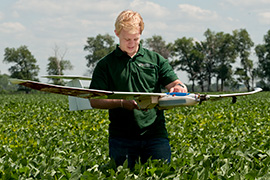 Digital Agriculture
UND is leading a project to network ag producer institutions with big data expertise (Nebraska, Iowa State, Kansas State).