Advancing Autonomous Systems Technologies in the Northern Front
The Northern Front team (North Dakota, South Dakota, Montana, and Idaho) is establishing a strong, sustainable, and cooperative technology-driven innovation ecosystem focused on Autonomous Systems (AS).
This ecosystem leverages existing strengths and collaborations across the region to develop solutions in key needs areas, including transportation, agriculture, mining, energy, health care, and national security. The Northern Front Autonomous Systems Engine (NFASE) will drive AS development through all phases, from concept development/market evaluation to prototyping to test and validation to deployment/commercialization. Throughout these steps, market demand/need, basic and applied research, and workforce development will be leveraged as key enablers.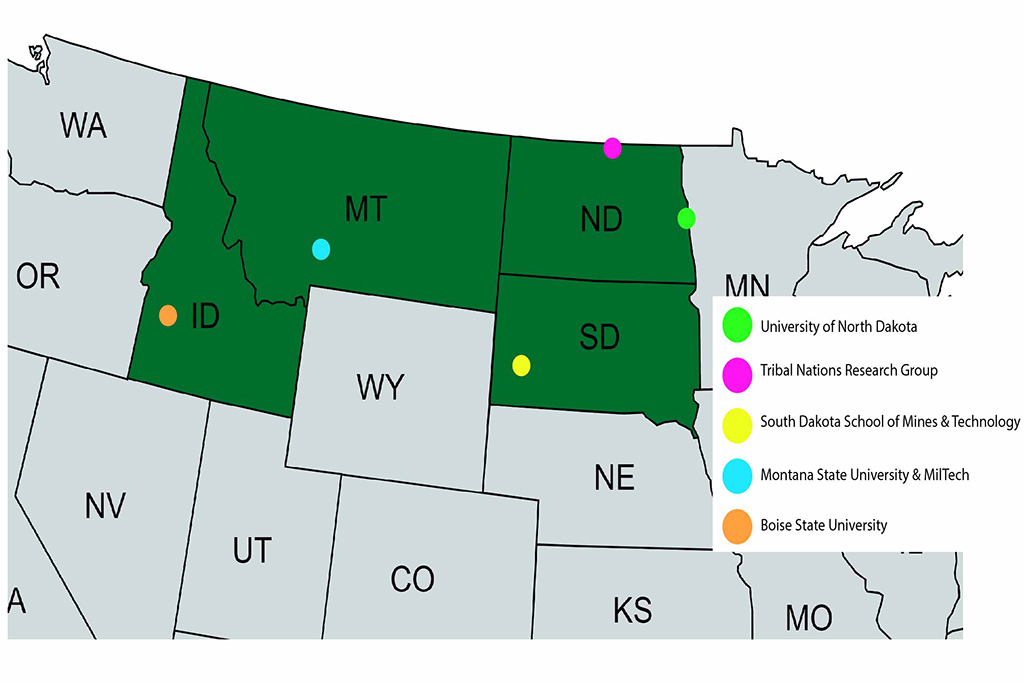 Stakeholders
This effort is building an engine to expand use of AS in rural communities in four norther-tier states through industry, academic, and tribal partnerships, including preparation of the future workforce by engaging all stakeholders and expanding participation of underrepresented groups.
University of North Dakota
Tribal Nations Research Group
South Dakota School of Mines & Technology
Montana State University & MiTech
Boise State University
Outcomes and Broader Impacts
Through the currently funded Type 1 effort, NFASE will produce numerous key outcomes, including:
An Implementation Plan for NFASE, including:

Delineation of organizational structure and roles
Contractual/Legal framework
Public-Private Partnership Plan
Commercialization Plan
Workforce Development Plan

A cohesive team that comprises a nascent NSF engine
With continued Type II support, NFASE will produce:
Fielded AS on an accelerated timeline that:

Meet market needs
Provide solutions that benefit the nation
Provide focused solutions that are especially applicable to rural areas, where economic and health challenges are prevalent
Deliver benefits associated with AS, such as improved health outcomes, increased efficiency, and economic development

A skilled and diverse workforce that drives AS innovation and realization
A self-sustaining engine/ecosystem
Key Personnel