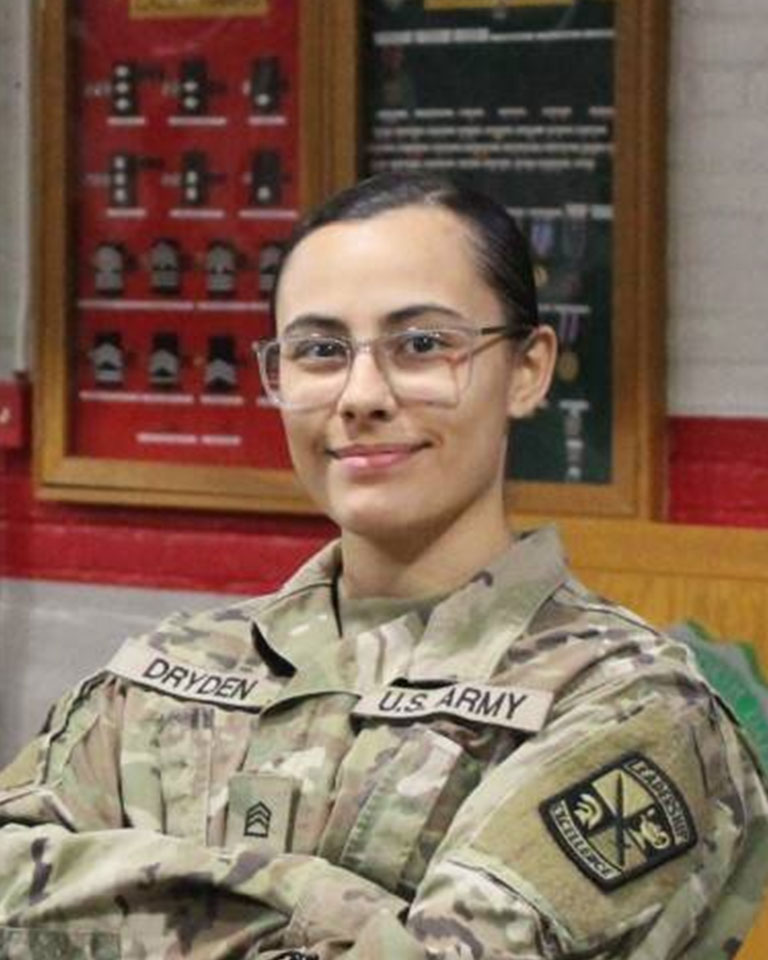 Cadet Life
The Army Reserve Officers Training Corps is an opportunity for students to receive military training and experience without obligation or fees.
Students who would like a job after college can receive an Army commission through the program and become an officer in either the reserves or active duty upon graduation. Over 70% of the commissioned officers in the United States Army went through Army ROTC.
Why join cadets?
A Unique Kind of Class
The unique idea behind Army ROTC is that it is a class, like any other university class. Just by taking Military Science classes, a student is not obligated to do anything for the Army. Just like any other class, a student can withdraw at any point in the semester, so long as they are not contracted. A student does not have to contract if he or she does not want to.
What sets Army ROTC apart from a normal class? Fun, excitement, and scholarships are just a few words that students taking ROTC use.
Excitement
ROTC students learn to lead and handle complex situations. They use the skills gained from ROTC to lead their peers, navigate in the forest using a topographical map and compass, and accurately fire and qualify with the M16A2 rifle, just to name a few.
Students also get the chance to fly in Army helicopters during field training events. Some students even receive a scholarship to learn to fly helicopters themselves.
ROTC students do not have to pay any fees for these exciting activities. Even uniforms and books are provided by the Army at no fee to the students.
Cadet Events & Activities
Every week, Army ROTC Color Guard Team showcases the discipline and perfection that cadets strive for by performing at university events. Lead by the senior leadership, the color guard team practices weekly to excel at drill and ceremony. Every cadet has a chance to take part in a color guard ceremony and from the experience, they will learn many important drill and ceremony skills that they can use as an Army officer.
Army ROTC has a hockey team that every cadet can take part in during the winter months. Every year, the team plays ten to twelve games against other UND intramural teams at the Ralph Engelstad Arena. The team's main goal is to build strong relationships between cadets and have a good time playing hockey.
The rivalry between Army and Air Force is one not forgotten at UND. Every year, the cadets play a flag football game for bragging rights as to who is the superior branch. The game has been held at the Memorial football stadium, the Alerus Center, Red River High School and most recently at Fritz Pollard High Performance Center.
Our cadets understand what it means to give back to the community and volunteer their time. Once every fall, Grand Forks hosts the Special Olympics for local area athletes who have disabilities. Our cadets take part in this event every year by providing referees, scorers, and fans. The cadets always enjoy spending the day with such wonderful people and seeing the joy they can bring to local citizens.
To help build confidence in our cadets, we provide them the opportunity to learn how to rappel. Cadets start their learning at the rappel wall located within our armory. Here they learn the basics such as making the rappel harness and the proper commands for rappelling. Once they have the rappelling knowledge they need, the cadets rappel from larger obstacles located at Camp Ripley Minnesota. Rappelling is a skill that many cadets can carry on into their Army career.
Zero week activities take place the week before school starts where all the upcoming MS IV's and Cadre get together to plan for the upcoming semester's events. It is also special bonding time for the Cadets who will be working so closely together in the upcoming school year. During the week, they learn how to cook over an open fire, have some fun playing outside activities, play floor hockey and most importantly learn how to work together. It is a good time had by all.
UND holds a move-in day for all students who are moving into the UND residence halls the Saturday before school officially starts. Army ROTC Cadets is one of the groups that help with this move. It not only allows them to meet their fellow UND students, but also is one of the many ways Army ROTC volunteers throughout the school year.
Want More Information?
For more information on Army ROTC visit the national website or contact Trudy Soli.