Fitness Services & Assessments
Measure your progress!
We offer a variety of fitness assessments, both free and fee-based, to help give you the information to improve your fitness.
Make a Fitness Appointment
Valid current membership or eligibility for membership is required to purchase or schedule a fitness service.
Equipment Orientations
An equipment orientation consists of an introduction to the different pieces of equipment by showing you how they work and how they can be adjusted to fit you personally. The orientation includes a brief overview of the layout and equipment options on the weight floor and cardio deck. These appointments can be scheduled individually or in groups of 2-6 people.
Equipment orientations take 30 minutes and is free to all members. They are available by appointment or drop-in.
INBODY Body Composition Assessment
Look beyond the scale! See you what you're really made of with the InBody 570, a new piece of equipment that uses cutting-edge technology to measure many areas, including:
Weight
Lean Body Mass
Dry Lean Mass
Total Body Water
Intracellular Water
Extracellular Water
Body Fat Mass
Skeletal Muscle Mass
Percent Body Fat
Body Mass Index
Segmental Lean Analysis
ECW/TBW Ratio
Body Composition History
Body Fat-LBM Control
Segmental Fat Analysis
Basal Metabolic Rate
Visceral Fat Level
Impedance
InBody is trusted by top hospitals, gyms and professional sports teams because of its precision and ease of use. The machine is fast, accurate and non-invasive. It is also the only machine that is correlated to be 98% as accurate as the DEXA (Dual-Energy X-Ray Absorptiometer) commonly regarded as the industry's gold standard.
Assessment appointments are only 30 minutes and include a full analysis printout of your results.
Price (Individual)
One Test: $20
Pre & Post Test (2 tests): $35
Intro to Weight Training
Do you have questions about your resistance training options? Intro to Weight Training is a free 45-minute session designed for you and a fitness staff member to check out any of the weight equipment pieces. You will be able to try out machines, learn proper form, and get a starting point for the actual weight you should be lifting. If you are looking for a more definite number on how much weight to lift, a strength test is your next step!
The Intro to Weight Training session is available by appointment. This is a $23 value and is free with your membership.
Strength Test
Don't know how much to lift? Sign up for a strength test. This 90-minute free service is a test for muscle strength. Our fitness staff will take you through a complete line of weight equipment and find the weight that is best for you to use when lifting. All muscle groups are included and the results will allow for a more efficient muscle-toning workout.
The Strength Test is available by appointment. This is a $35 value and is free with your membership.
Standard Fitness Assessment
If this is the first time you are getting a fitness assessment and/or you are just looking for basic knowledge on your current level of fitness, the standard assessment is for you! You do not have to be "in shape" to do it and the results are kept confidential. The tests used in this assessment include body composition, biking, walking or jogging, sit ups, push ups, and some flexibility.
This Standard Fitness Assessment is available by appointment. This is a $35 value and is free with your membership.
Skinfold Body Fat Assessment
Body composition is the distribution of fat and lean body mass. The skinfold body composition assessment reflects both your physical activity and dietary practices. A skinfold assessment takes approximately 15-30 minutes and is free to all members.
An appointment is required.
Large Group (4+) Appointments
If you wish to arrange a large group (4+) for assessments, please contact: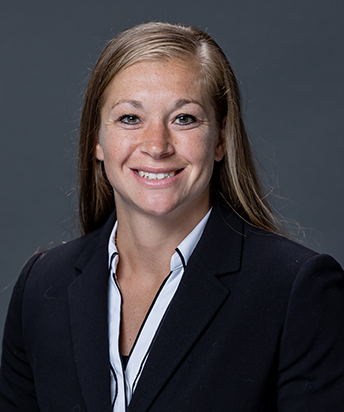 701.777.5843
WELLNESS CENTER ROOM 214
Grand Forks ND 58202-8365