Group Exercise
The Group Exercise program is essential for creating a social and motivating atmosphere to encourage participation and meet the ACSM and CDC guidelines for physical activity.
Interested in group exercise, but don't know which classes to take? Let the intensity level indicator be your guide. Whether you are at a beginner or advanced level, you will get a great workout in the variety of classes that we offer. You will work hard and have fun in the group exercise classes.
Class limits are set based on safety and equipment availability. Plan to arrive for classes 5-15 minutes prior to the start time to ensure your spot. Pre-registration is required for in-person and virtual UND classes.
Printable Schedules
Easily print off Group Exercise schedule PDFs. Pre-registration is recommended for all classes.
Group Exercise Classes
Pre-Registration is required for all classes, including virtual. Class offerings are subject to change on moments notice due to COVID-19.
Group Exercise Schedule available in the wellness app
ID Required
Group Exercise Classes are included at no extra charge with your Wellness Center access. However, you must have your ID with you to enter class and pre-register online or through the Wellness Center App (available in the Apple Store or Google Play).
Meet the Instructors
Karliegh
Classes: HIIT, CardioSport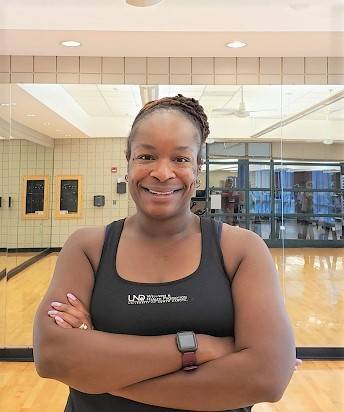 Davina
Classes: Cycling, Zumba
Olivia
Classes: Reformer Pilates
Shawn
Classes: Tabata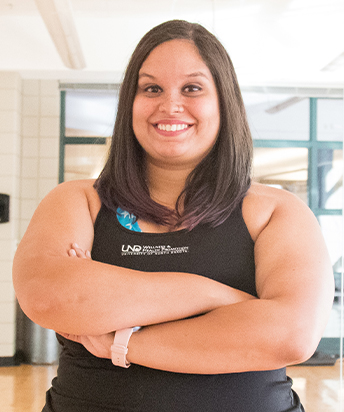 Tiffany
Classes: Zumba, Kickboxing, CardioSport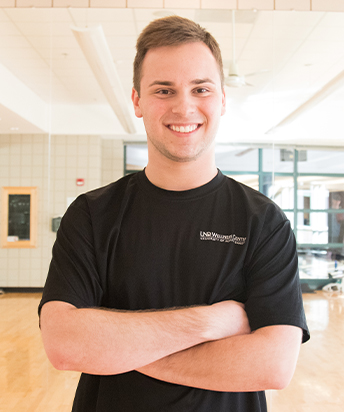 William
Classes: Zumba, Cycling, Yoga, Core Conditioning
Heather
Classes: Cardio Dance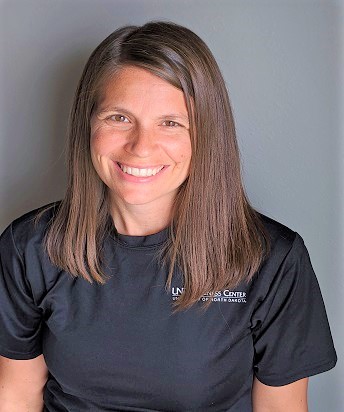 Katie
Classes: Yoga
Kendra
Classes: Yoga