Promineo Tech
Bootcamps Designed to Train Adult Learners in High-Demand Information Technology Skills
The University of North Dakota (UND) is introducing their partnership with Promineo Tech to offer coding and data engineering bootcamps to enhance the technology workforce in North Dakota. By offering these bootcamps, UND is working to bridge the skills gap to meet the growing demand of technologists in the industry. The part time and flexible schedule serves as a way to provide in demand tech education for working adults to reskill or upskill and fulfill the demand for skilled tech talent.
Advance your Professional Development Skills for the Tech Industry
By enrolling in a coding bootcamp, students' mastery of the content is supported by weekly live lectures with the instructor and one on one mentor meetings. Students can also take advantage of the career guiding services and the responsive online community of classmates, mentors, instructors and professionals within the industry to build upon their professional network.
The bootcamp programs prepare students to fill entry level roles such as Java Developer, Software Engineer, Back End Developer, Application Developer, Front End Developer, Data Engineers, Python Programmers, and Business Intelligence Developers.
Students can choose from taking courses including the 18-week Front End Software Development and Back End Software Development programs, and the 26 week Data Engineering program. The intensive courses are career driven and demand roughly 20 hours a week dedicated to learning and practicing the content, and preparing for fulfilling careers in software development and data engineering.
Back End Software Developer
Back End Software Developers are in charge of building applications that do the behind-the-scenes work. This typically involves receiving requests from a Front End application, processing the request, reading and writing to a database, and responding back to requests from other applications.
In this 18-week, Back End Software Development program, students take three courses to learn the skills and technologies necessary to enter the industry as a Back End Software Developer: Introduction to Java, Relational Databases with MySQL, and Web API Design with Spring Boot.
Skills and technologies learned include Java 1.8, Algorithms, OOP, Design Patterns, Unit Testing, SQL, DDL, DML, Database Concepts, JDBC, Spring Boot, Spring Data, REST, JPA, JWT, AWS, and more.
Front End Software Developers
Front End Software Developers build the pieces of applications and websites that users see and interact with. This involves creating components that look good and provide functionality when a user interacts with them. It also involves interacting with the Back End applications and displaying data in an aesthetically pleasing manner.
​In the 18-week, Front End Software Development program, students take three courses to learn the skills and technologies necessary to enter the industry as a Front End Software Developer: Introduction to JavaScript, Front End Technologies, and Web App Design with React.
Skills and technologies learned include JavaScript, Algorithms, OOP, Design Patterns, Unit Testing, HTML, CSS, JQuery, Bootstrap, AJAX, React, JSX, REST, NPM, AWS, and more.
If you are interested in learning more about these programs, take our short, 12-question assessment to see if software development may be a good fit for you!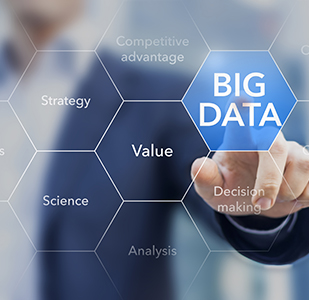 Big Data Engineering Program
The Big Data Engineering Program is designed to introduce the technically inclined student to the technologies and methodologies requested by hiring companies and used by real world data engineers. This program is fast paced and will cover a breadth of technologies.
Upon completion of the pre assessment quiz, someone will contact you regarding the course and the registration process, usually within 48 hours.