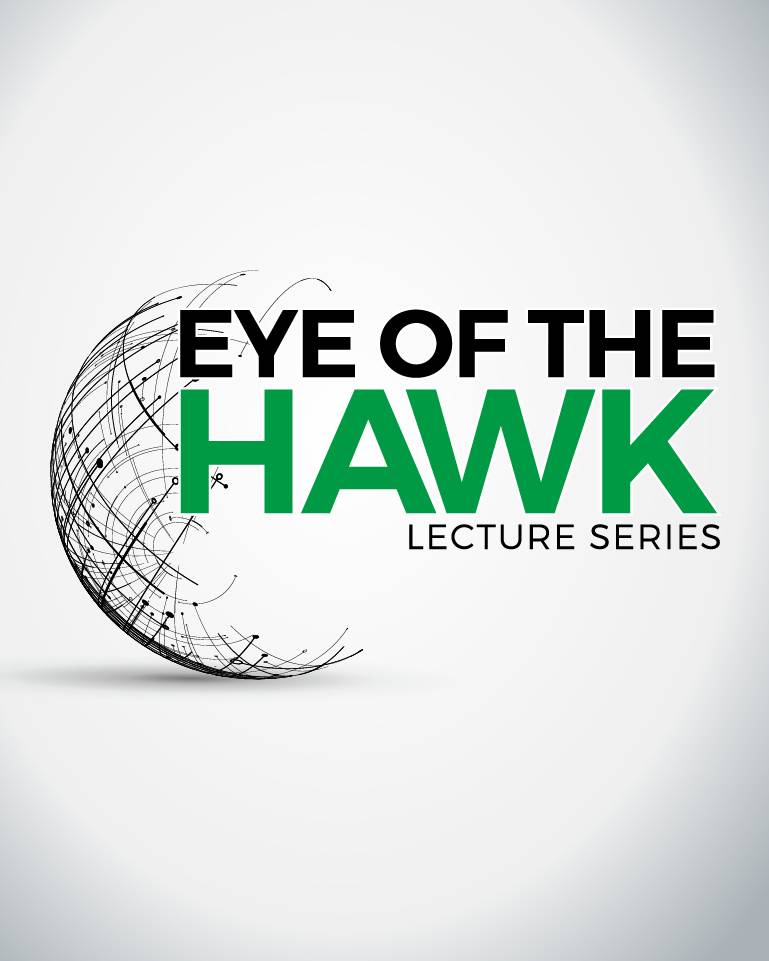 Eye of the Hawk Lecture Series
The Eye of the Hawk lecture series was developed as a way to bring the UND community together to discuss important topics with preeminent experts.
The Series provides unique educational opportunities through seminars and lectures. It brings perspectives from visiting scholars or experts in a given field to UND and provides learning activities or content that would be unavailable without endowment support. Lectures engage the UND community as well as the larger regional community, in a shared learning activity that adds value to the UND experience.
The series is in its seventh year.
Tawakkol Karman Eye of the Hawk Lecture
UND College of Arts & Sciences welcomed Nobel Peace Prize Laureate, Tawakkol Karman, to campus in Fall 2023. Her speech was titled "Tyranny and the Future of Democracy."
Past Eye of the Hawk Speakers
UND has been honored to have heard from many of the nation and world's most preeminent experts in their fields on various topics that have been of interest to the UND and greater community. Below is information on many of our past Eye of the Hawk lectures.