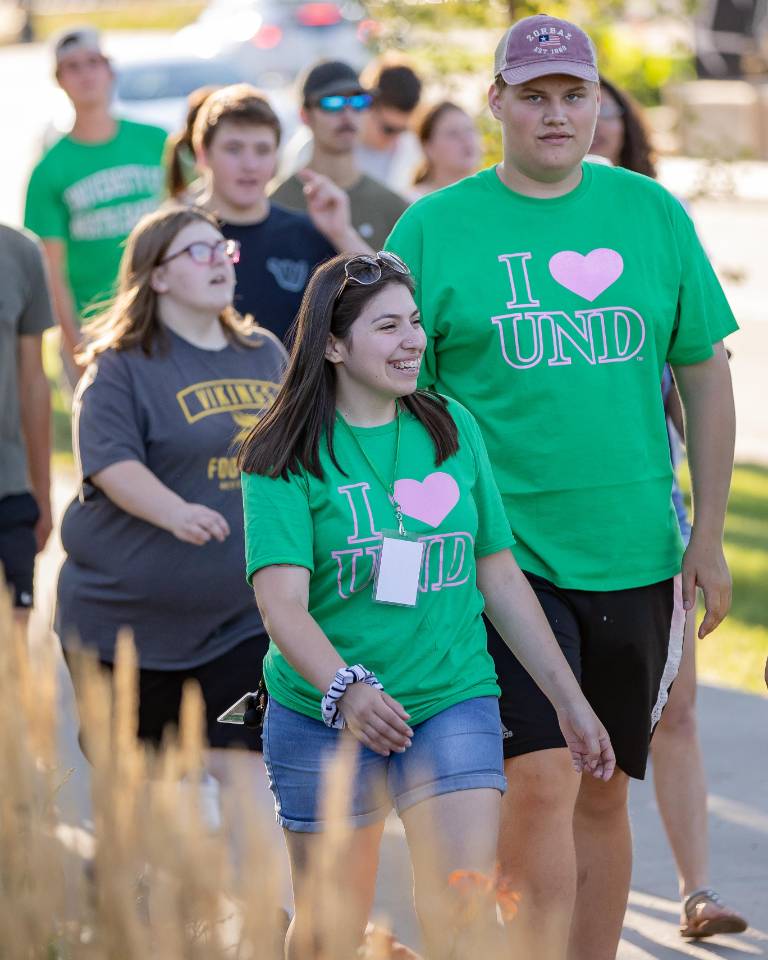 Freshman Orientation Program
Freshman Orientation Program
Get ready for fall 2023 at UND.
The UND Orientation Program prepares you for your first semester at UND, including a virtual class registration and on-campus Orientation Day.
1. Claim Account and Confirm Enrollment
If you haven't done so already, you must claim your NDUS account and pay your enrollment confirmation.
The nonrefundable $200 enrollment confirmation deposit is a prepayment applied to tuition, fees or other charges on your UND bill. It is not an additional charge.
2. Complete Virtual Class Registration
Within two business days after you've confirmed your enrollment, an academic advisor will contact you via text, email or phone to assist you with the class registration process. During a virtual meeting, they will help you select your fall classes and provide directions for how to complete the registration process.
3. Watch Virtual Orientation
If you did not attend an in-person UND Orientation Day, please review the recorded session so you are ready for your first semester at UND.
Setting Yourself Up for Success Session
4. Check Your Email and Complete Your Checklist
Keep watching the email account connected to your admissions application for next steps and all the information you need to successfully begin your first semester at UND.
Make sure you're completing any outstanding items on your Admitted Student Checklist, such as applying for housing and financial aid.