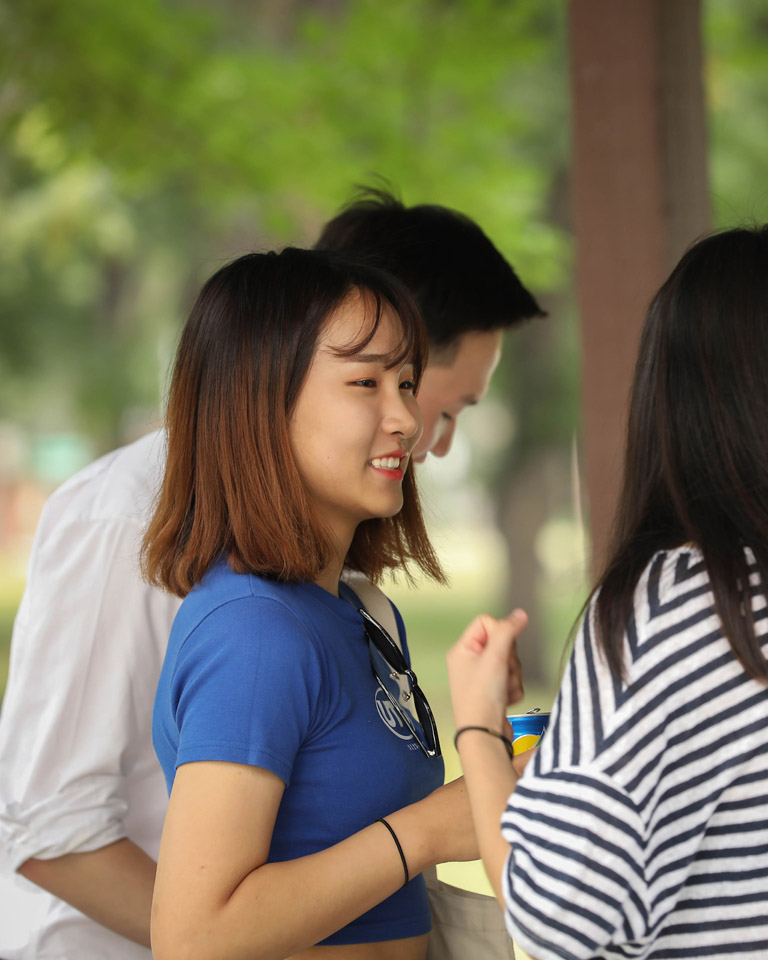 International Student Orientation
Get introduced to student life and other topics at the International Student Orientation.
The International Student Orientation is mandatory for all new students in F-1 and J-1 student status. This includes transfer students.
What to Do Before Orientation
Confirm Your Enrollment
To confirm your enrollment, you must pay a $200 non-refundable deposit (freshman, undergraduate students only) that's applied to your UND bill.
You must claim your account before you can pay your deposit, and you must pay the full deposit before you can register for classes and receive your housing assignment. Make sure you pay your deposit as soon as possible!
Visit the Admitted Students page for more information on paying your deposit including step-by-step instructions.
Register for Classes
All International students should register for classes before Orientation! To register, please sign up for a new student registration date - an academic advisor will be in touch with you via phone or email within two business days. Registration for classes is done virtually (from your computer at home!)
Order U Card
In order to have your card ready by the time you arrive at UND go to the U Card Request page on One-Stop Student Services website. You will then enter your information and upload your photo to have your U Card ready when you arrive.
One-Stop accepts requests during these times:
Registered in Fall classes - August 1 through the end of Fall semester
Registered in Spring classes - December 1 through the end of Spring semester
Registered in Summer classes - May 1 through the end of Summer semester
Register for Early Arrival Housing
Register for Early Arrival Housing online prior to your arrival to UND. Early Arrival Housing allows you to live in your residence hall room assignment when you arrive before school starts. The Early Move-In Application is available on the Housing website. Please note it is an additional cost.
Submit Your Mandatory Immunizations and TB Screening Form
The Mandatory Immunizations and TB Screening Form should be completed prior to your arrival on campus. This form can be completed entirely online, in your UND MyHealth Patient Portal.
Orientation Programs
International Student Orientation is mandatory for all students holding F or J student visas. This orientation will address immigration and employment topics and introduce you to U.S. culture and university life. Please see the top of this page for International Student Orientation date, time, and location.
The School of Graduate Studies holds orientation for all new graduate students and a special orientation for new Graduate Assistants. The schedule for this orientation is available from the School of Graduate Studies.
Welcome Weekend is for all new students in the fall. You're expected to participate in this final step of your orientation before the semester begins.
You can move into your residence hall, meet your neighbors, enjoy excellent programming (for families and students) and participate in the fun social activities that will settle you into your new campus home. Admitted students will get more information late in the summer.