Housing
Spring Break Information
Spring Break is happening from March 15 - 19, 2021! During official University Breaks, students will be able to stay in their residence hall or apartment style housing assigned spaces at no additional cost. Check out the tasks to complete before you leave for break!
On-Campus Housing Options
Residence Halls
Living on campus puts you close to all of the resources available to you. Residence Halls are billed with tuition.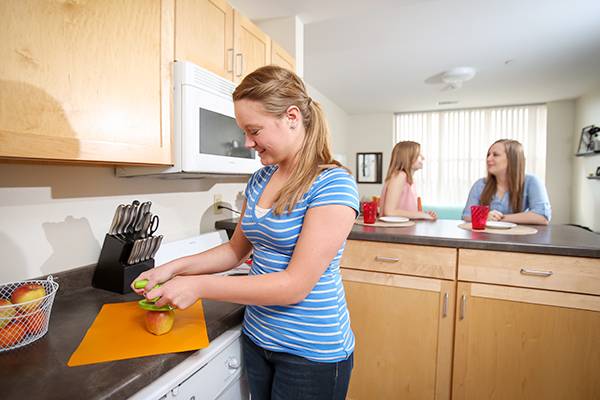 Apartment-Style
Returning students can live in furnished, apartment-style housing. Apartment-Style is billed with tuition.
Apartments
Returning students, transfer students, faculty, and staff can live in furnished or unfurnished apartments. Apartments are billed monthly.