Campus and Student Life at UND
Opportunities to Impact
248
student clubs and organizations
21
fraternities and sororities
15
NCAA Division I athletic teams
48
countries with study abroad programs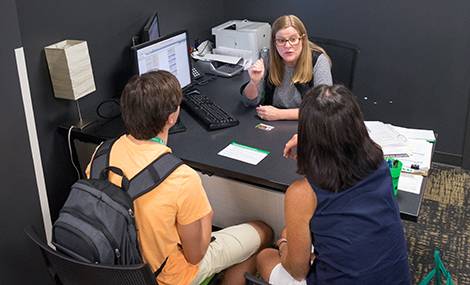 One-Stop Student Services
Get quality customer service for Student Financial Aid and Student Account Services in a single, convenient location.
Visit One-Stop
Get Involved
Search our database of student clubs and organizations. If you can't find what interests you – start your own club.
Play the games you love! Create a team or join as a free agent to compete against the UND community.
We don't just embrace diversity, we celebrate it. Our resources, groups and events are open to all.
TRIO gives students from disadvantaged backgrounds the motivation and support they need to graduate from college.
Be heard on campus. Participate in government, attend events, and use our local student discounts.
Stay Informed
Follow our Student Life Instagram and text UNDSTUDENT to 81411 to see what's happening on campus.
Student Life Instagram