UND TRIO Programs
TRIO is a set of federally-funded programs that give first-generation and income eligible students the motivation and support they need to graduate with a college degree.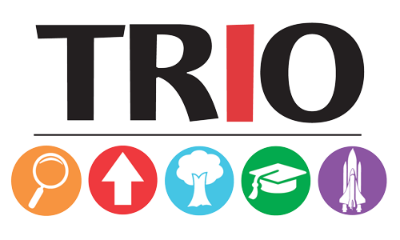 These students often lack the preparation and guidance necessary to be successful in college, TRIO Programs provide that structure. Through academic advice, personal support and financial guidance, TRIO students from 6th grade to college graduation have a better chance to succeed in their education.
Who Are TRIO Students?
TRIO students are:
First-Generation (neither parent graduated from a four year college), and/or
Pell Eligible
Interested in exploring, enrolling, and succeeding in college.
TRIO students range in age from 6th grade to college students depending on the program they are participating in, and include those looking to re-enter high school or college and college transfers.
UND TRIO Programs
UND has five distinct TRIO Programs that enable students to progress through middle school to doctoral studies.
UND TRIO Programs also partners with the Grand Forks Housing Authority to assist eligible UND students and community members with housing insecurity needs.
The Value of TRIO
There is a large gap in education between America's highest and lowest income students - despite similar talents and potential. While there are many talented and worthy income eligible students, relatively few are represented in higher education, particularly at America's more selective 4-year colleges and universities. This growing education gap in our country lowers our potential for success as a nation.
High-income students who earn a bachelor's degree by age 25
Low-income students who earn a bachelor's degree by age 25
National TRIO Programs by the Numbers
More than 1,000 colleges, universities, community colleges, and agencies offer TRIO Programs in America, the Caribbean and the Pacific Islands. TRIO funds are distributed to institutions through competitive grants.
U.S. students in TRIO Programs
Low-income, highly-qualified students enrolled in college
Disabled students in TRIO Programs
U.S. veterans in TRIO Programs