Directions and Parking
UND Commencement Parking
There are no limits to the number of family members and friends students can invite to the ceremonies.
Tickets are not needed.
Free parking is available at all commencement locations for guests and graduates.
Alerus Center | Spring Commencement
Graduates should consider car pooling with friends or family members. Parking is limited to the south and east lots of the Alerus Center. Candidates should use Door #5 for easy access to the assembly area in the Alerus Ballroom. Guests may use Door #1 at the southeast corner of the Alerus Center.
Interstate (I-29)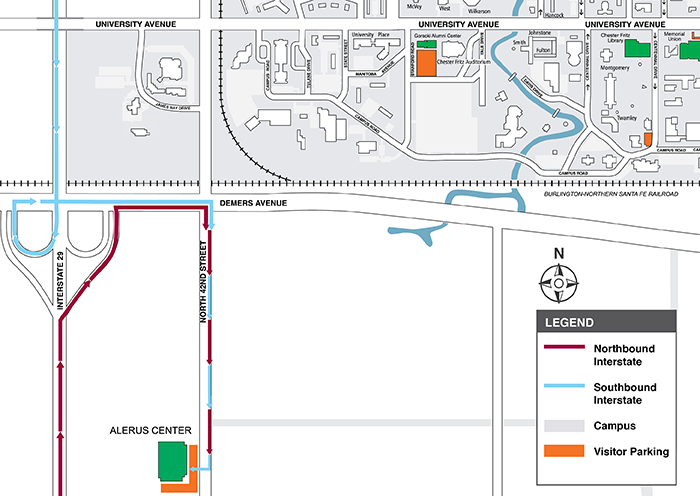 Westbound from Highway 2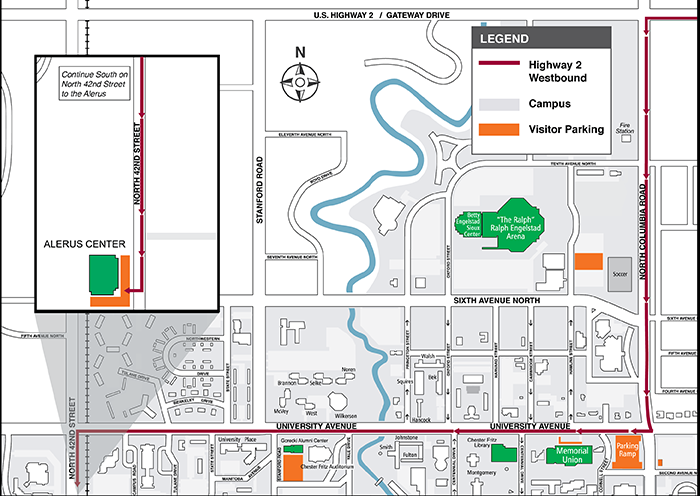 Chester Fritz Auditorium | Winter & Summer Commencement
Graduates and their guests may park in the lot south of the Chester Fritz Auditorium.
Interstate (I-29)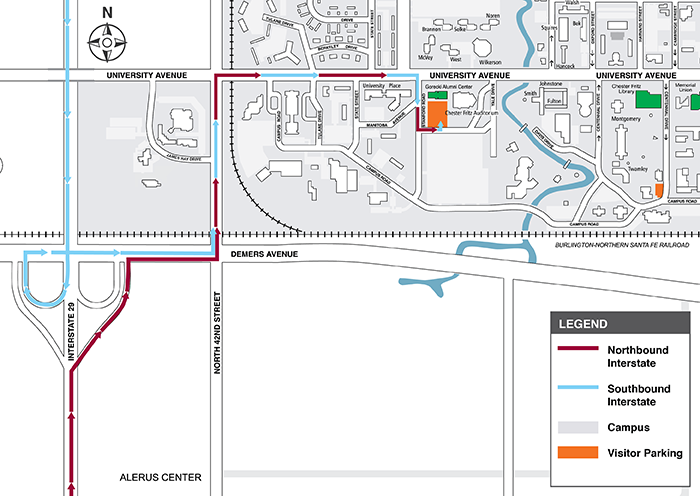 Westbound from Highway 2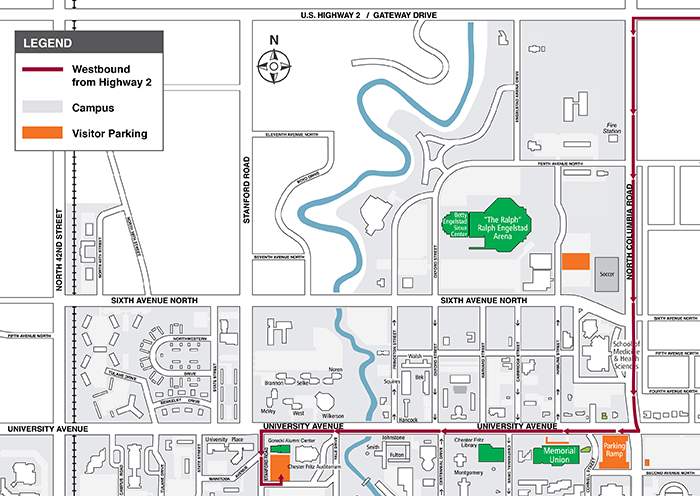 Eastbound from Highway 2