Educational Opportunity Center (EOC)
Helping students overcome hurdles to achieve their academic goals.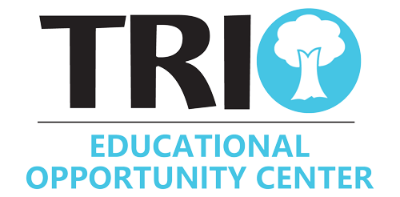 The Educational Opportunity Center (EOC) is a great resource for individuals who want to earn a high school diploma/GED or pursue a college education. EOC advisors predominantly work with income eligible, first-generation (neither parent graduated from a 4-year college) participants who show academic potential to help them ultimately enroll at the college of their choice. EOC offers services to adults, high school students and veterans who want to continue their education.
A College Education is in Your Reach
You Can Afford It
Your EOC advisor can assist you with financial aid, loan, and scholarship applications.
You Can Do It
EOC offers services that will help you prepare for and enroll in the college of your choice.
It's Worth It
Wages increase significantly with more education. Just take a look at the national median income for individuals aged 25 and older by degree level.*
College Education Stats
*2015 U.S. Bureau of Labor Statistics
Educational Opportunity Center (EOC) Services
Career Exploration
EOC works with participants to identify interests and abilities and how to match them with potential careers.
Financial Aid
EOC participants receive help completing the Free Application for Federal Student Aid (FAFSA), scholarship applications, and gain financial planning skills.
College Admissions
EOC provides information about academic programs and services at any college or university, organizes campus tours and assists with college applications.
College Readiness
Provide workshops and one-to-one instruction in ACT preparation, study skills, and other topics designed to help individuals begin college with success.
Support Services
EOC offers workshops and one-on-one instruction in entrance exam (ACT, SAT) preparation, study skills and referrals to community agencies for additional support services.
UND Educational Opportunity Center receives 100% of its annual budget from the Department of Education.