Freshmen Admissions | Undergraduate
UND provides one of the best values of any college in the country.
Our combined tuition, fees and room/meal plans cost about $3,000 less per year than the national average for four-year doctoral universities. Plus, each year 74% of our undergrad students share more than $105 million in financial aid, including scholarships and waivers. On average, each of our students receives $13,000 annually in financial assistance.
UND Freshman Admissions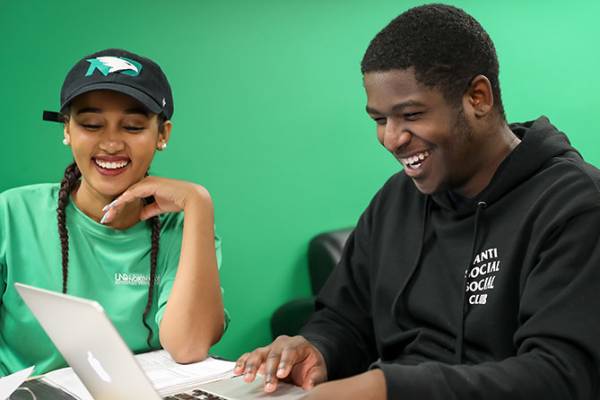 Freshman Requirements
Learn about the high school and test score requirements to get into UND as a freshman.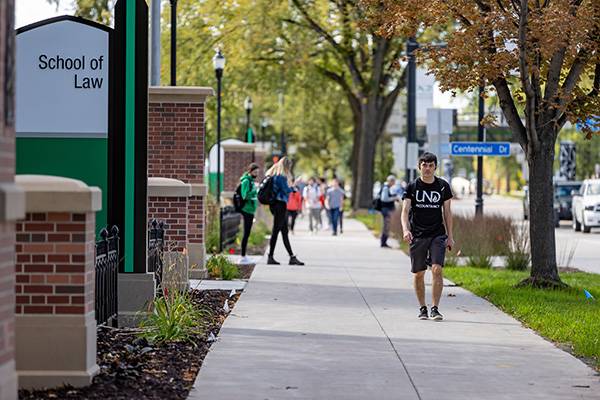 College Credits in High School
Jump-start your UND education by taking advanced coursework while you're still in high school.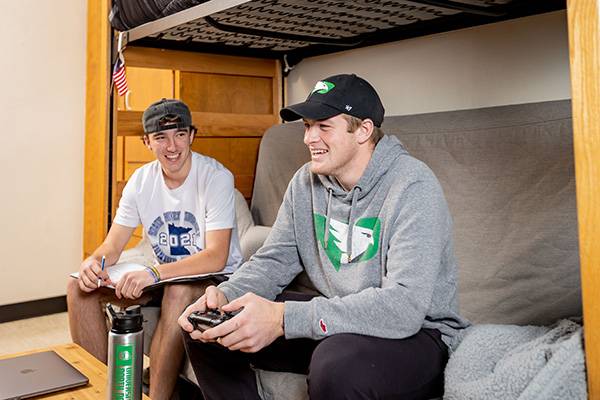 Freshman Housing
First-time freshmen are required to live on campus. You'll be close to your classes and among friends.
New Freshman Scholarships
Automatic Academic Scholarships
If you meet the criteria and submit your completed admissions application by the Feb. 1 priority deadline for the upcoming fall semester, you'll automatically be awarded one of the following academic scholarships.
Unweighted, Cumulative
High School GPA
Freshman
Scholarship Award
3.90+ GPA


or




30+ ACT (1370+ SAT) with 3.00+ GPA

$14,000
$3,500 / year
for a maximum of 4 years
3.70-3.89 GPA
$11,000
$2,750 / year
for a maximum of 4 years
3.50-3.69 GPA
$1,500
non-renewable
You're eligible to receive one scholarship award based on your unweighted, cumulative high school GPA. You must be an incoming fall semester, full-time student and enrolled in at least 12 credits per semester to qualify. Renewal criteria apply. All scholarships are subject to change. As funding is available for the upcoming fall semester, scholarships may be awarded after the Feb. 1 priority deadline.


National Merit Scholarships
If you're a National Merit Scholar Finalist or Semi-Finalist from North Dakota or Minnesota and select UND as your first choice on the National Merit Application, you'll receive a UND scholarship equivalent to full tuition and student fees.
Best College in North Dakota
9,928
undergraduate students
Top 10
public college for getting a job
#1
college town in North Dakota
Questions?
We're here to help.
Admissions reps are dedicated to serving you. Reach out to them with questions or set up a visit.
CONTACT ADMISSIONS