Employee Recognition
We love our employees and we want to show you the spectacular work they do!
2022-23 Student Employees of the Year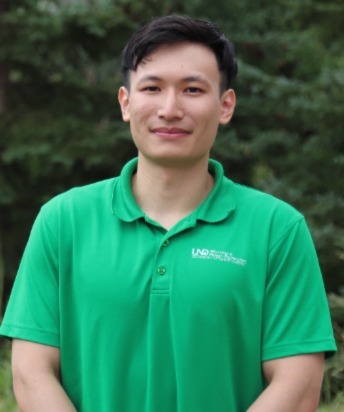 Pablo Zhuo Cai
Wellness & Health Promotion Employee of the Year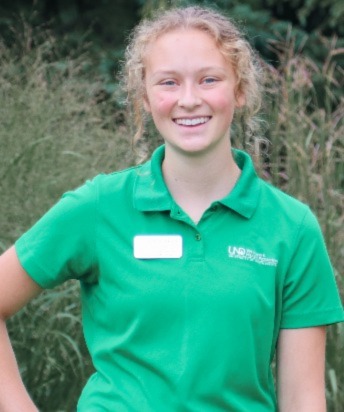 Payton Krumm
Greg Hoffarth "Daymaker" Award
Kevin Bowe
Programs Employee of the Year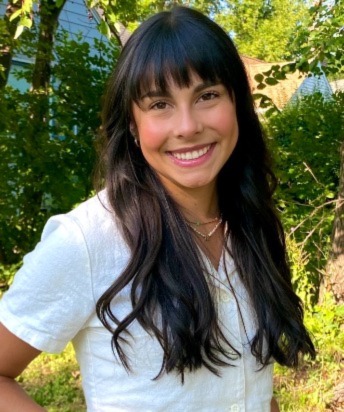 Marissa Nunberg
Operations Employee of the Year
Exceptional Employee of the Month
The Exceptional Employee of the Month is awarded to a Wellness & Health Promotion student employee that show exceptional work ethic. To receive a nomination, they must demonstrate core values of honesty, respect, responsibility, and/or kindness as an employee.
Kathryn is a 1st-year graduate student studying Counseling Psychology. Kathryn has been working at the Wellness Center since October 2022 and is a Member Services Associate and a Fitness Serice Associate! During her time working here, she has been able to develop her interpersonal skills while working with members which she will use in her future career as a psychologist.

Meet Kathryn:

Kathryn would say her greatest accomplisment has been getting into the Counseling Psychology PhD program at UND!
Outside of work Kathryn spends her time working out, reading or spending time with close friends!
When asked, "If you could have another person's job at the Wellness Center for just one day, what would it be?" Kathryn said she would want to be a Group Exercise Instructor!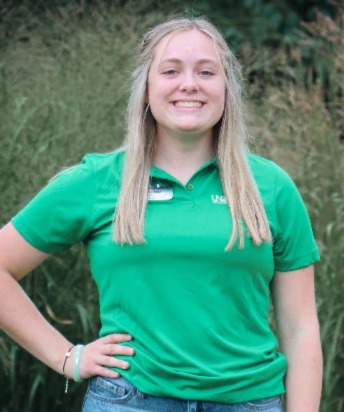 Adriana is a freshman at UND and an Occupational Therapy major. Adriana has been working at the Wellness Center as a Member Services Associate since August 2022! She loves getting to know her co-workers and meeting new people while working at the Wellness and has learned problem solving skills and how to adapt quickly and effectively!


Meet Adriana:

Adriana would say her greatest accomplishment has been getting accepted into UND, "I have grandparents and parents, along with other family members, who have attended UND, and I have always wanted to further my education here."

A person Adriana looks up to is her Grandpa Bob. "He has been through so much in his life, but he never has a negative attitude and always seems to make me smile. He has more patience than anyone I know and likes to take each day as it comes, living in the present."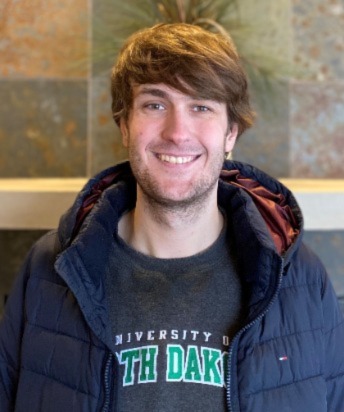 Charlie is a UAS/ Commercial Aviation major from Edina, MN. Charlie is a Junior at UND as been working at the Wellness Center as a Nexus Attendant for a little over a year! He has enjoyed learning how to properly run a operation like the Nexus Gaming Lounge and has improved his organizational skills and overall time management skills while working here!

Meet Charlie:

Charlie's greatest accomplishment has been

"Pulling the trigger and transferring up here to UND to pursue aviation even though I would end up being in school longer. But after 3 years I couldn't imagine not having made that choice and being who and where I am at this moment!"
If he could go anywhere in the world, Charlie would go to Paris, as his older brother lives there!
If Charlie could do anything without the possibility of failure, he would drive in a F1 race and win!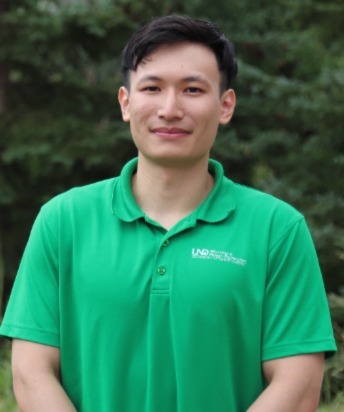 Pablo is an Aviation major from Mandan, ND. Pablo has gained a great foundation of customer service, teamwork, leadership, and wellness in his almost 2 years of working at the Wellness Center as a Member Services Associate & Nexus Attendant!

Meet Pablo:

Pablo looks up to his parents, as they have been great examples of hard workers for him!

If he could go anywhere in the world, Pablo would go to

South Korea, as most of his closest friends are from there, and he would like to visit there with them!
If Pablo could do anything without the possibility of failure, he would work as a Trauma surgeon!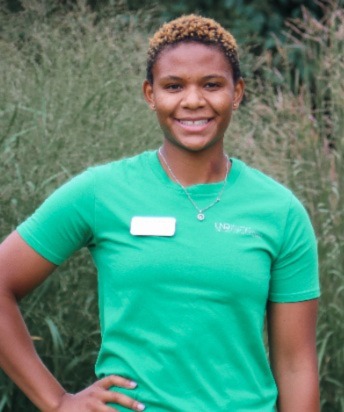 Julie is double majoring in Psychology and Social Work and minoring in Sociology from Fargo, ND. Julie has been a Fitness Service Associate and Fitness Specialist at the Wellness Center for the last 2 years. While working at the Wellness Center she has gained the skills of showing compassion towards those she meets and works with!

Meet Julie:

One of Julie's most significant accomplishments is completing basic training, and becoming an American soldier and being the first person in her family to attend college.

Outside of work, she enjoys lifting weights, traveling, and spending time with friends and family.

Julie looks up to her adoptive parents because they have taught her what true compassion and kindness looks like.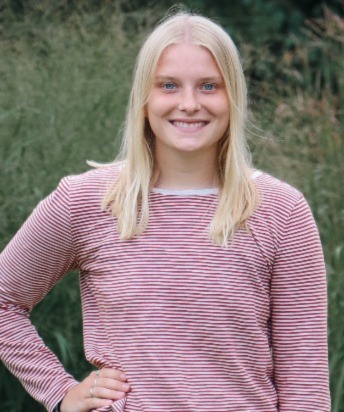 Lauren is a Marketing major with a minor in Graphic Design from Grand Forks, ND. Lauren is a Digital Media Specialist and has been working at the Wellness Center for a year and a half. She has gained a wide variety of hands-on skills that will apply directly to her future career in marketing and graphic design!

Meet Lauren:

Lauren's greatest accomplishment in life was "Making the decision to dedicate my life to Christ and follow Him."

Outside of work, Lauren loves to spend time outdoors! She enjoys camping, hiking, and traveling!

The thing Lauren loves most about her job as a digital Media Specialist is that she gets to be creative while working! She loves being able to come up and create fun graphics and content!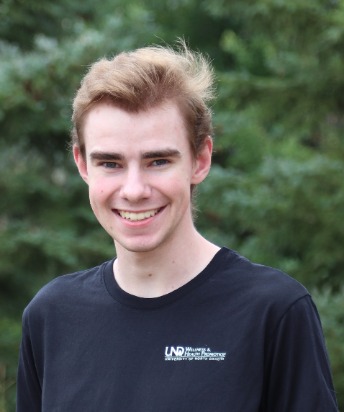 John is a Management major with Athletic Coaching and Sports Business minors from Fargo, ND. John has learned communication and leadership skills in his 1.5 years working as the RecSports Program Manager here at the Wellness Center.

Meet John:

One of John's greatest accomplishments was making the 2019 NDHSAA Boys Tennis All-State Team and Competing on the 2019 USTA Junior Tennis Team in the National Championships.

If he could go anywhere in the world, it would be Washington D.C. because of all the history there! He would also have to catch a Capitals game and watch Alex Ovechkin play at the Capital One Arena!

If he could do anything without the possibility of failure, John would be a country music star. "It'd be fun to tour the world and play music."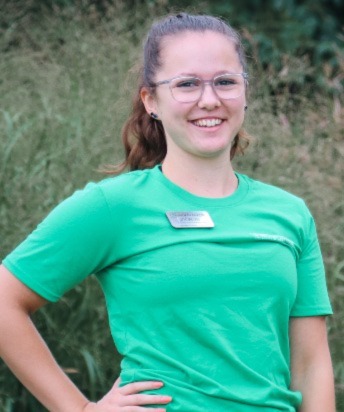 Jocelyn is a Biology and Pre-med major from Fargo, ND. Jocelyn has learned how to provide good customer services, as well as learning that a smile can go a long way during her 2 months working at the Wellness Center as a Fitness Services Associate.

Meet Jocelyn:

She enjoys being involved in choir and has been singing since she was in fourth grade!

Currently, Jocelyn's biggest accomplishment would be how she was able to acclimate to college quickly and settle into a routine that she can stick with.

Someday Jocelyn wants to travel around in Europe. She would love to see all of the arts and different cultures there!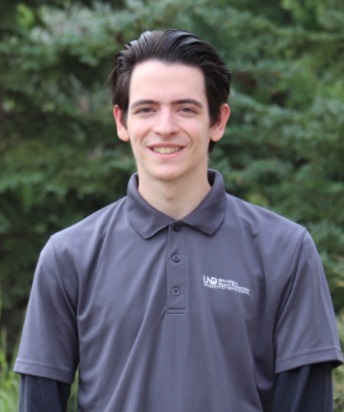 Andreas Anagnostos
September 2022
Andreas is a Commercial Aviation and Criminal Justice major from Athens, Greece! Andreas has learned and improved his interpersonal skills during his 2 years working as a Nexus Attendant at the Wellness Center. He also enjoys being able to connect and talk with anyone that enters the Wellness Center!

Meet Andreas:

Back home in Greece, Andreas holds two concurrent records as the youngest professional scuba diver and the youngest technical diver at his dive center!
Andreas has been an avid fencer for six years and has had the opportunity to face olympic hopefuls from other countries!
His favorite quote is "There is nothing impossible to him who will try." - Alexander the Great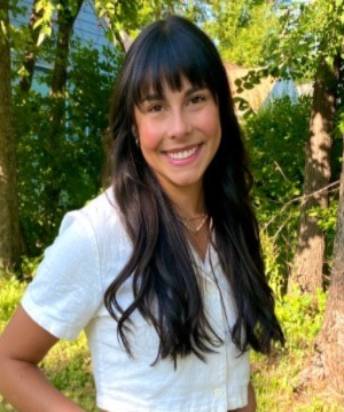 Marissa Nunberg
August 2022
Marissa is a Psychology major from Billings, Montana. She is getting her minor in Rehabilitation & Human Services and Dance and obtaining a certificate in Behavioral Health. She has learned incredible customer service, time management, and professional development skills while working at the Wellness Center since the summer of 2019. Marissa's positions at the Wellness Center are the Culinary Corner Program Manager and a Facility Manager.

Meet Marissa:

Marissa's greatest accomplishment in life is being able to be proud of who she is. "I have an amazing, loving family and support system, and I can't wait to see what the future holds!"

Outside of work Marissa likes to work out, figure skate, dance, paint, play the ukulele, and be outside!

Marissa's favorite quote is

"Everyday is a good day, some are just better than others" – Ronald Jackson, her late grandpa.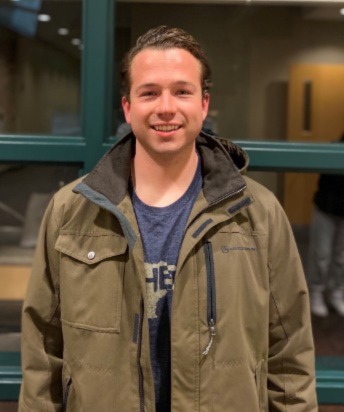 Cooper Buchanan
July 2022
Cooper is a Commercial Aviation major from Celina, Texas. Cooper has enhanced his skills to effectively communicate with many individuals with diverse backgrounds while working as a Member Services Associate for the past 6-months at the Wellness Center.

Meet Cooper:

Becoming a flight instructor has been one of the hardest but greatest accomplishment for Cooper!
When asked what he loves most about his job, Cooper answered "Without a doubt, the people that I get to work with every day."
Cooper looks up to his grandfather because he fought for what he believed in, lived every day like it was his last, and never met a stranger.
Previous Recognized Student Employee
2021-22 Student Employees of the Year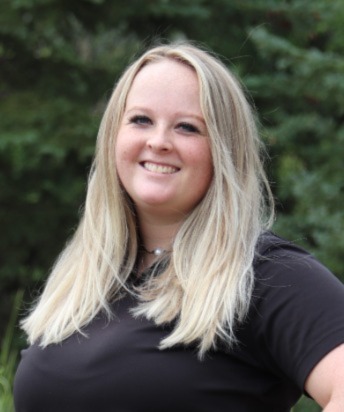 Tessa Phillips
Wellness & Health Promotion Employee of the Year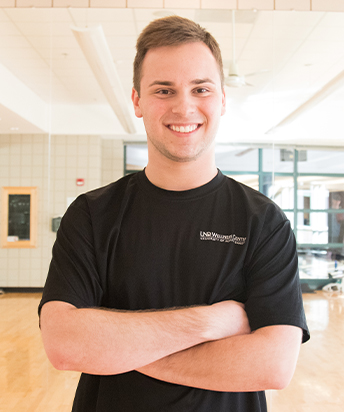 William Gould
Greg Hoffarth "Daymaker" Award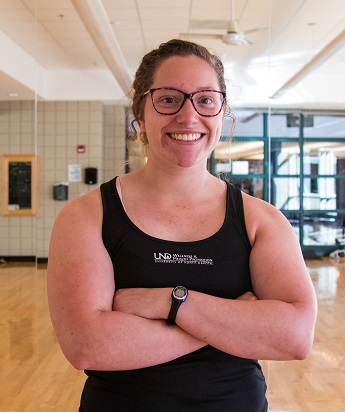 Josie Morrow
Programs Employee of the Year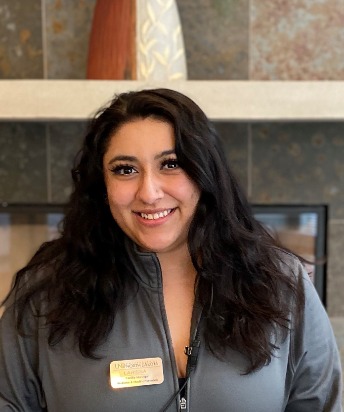 Larissa Baird
Operations Employee of the Year
Exceptional Employee of the Month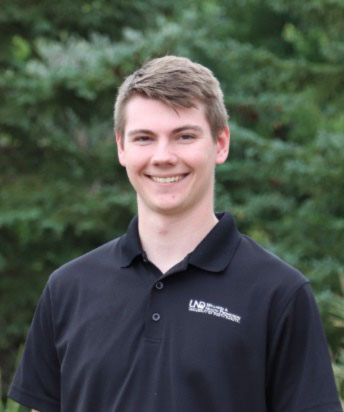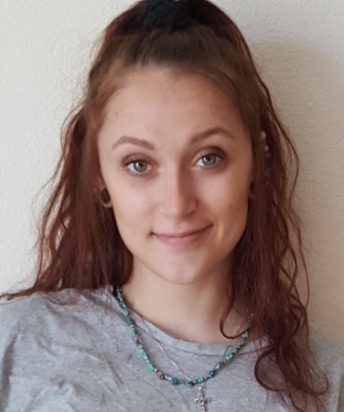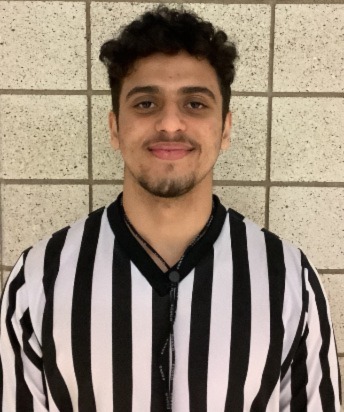 Ahmed Abdelaal
April 2022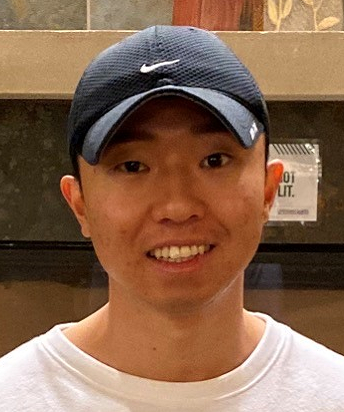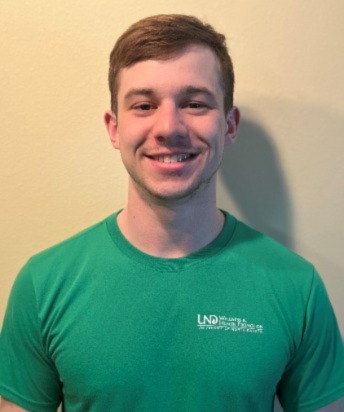 Jack Blaedow
February 2022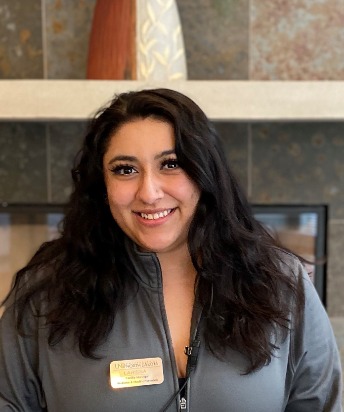 Larissa Baird
January 2022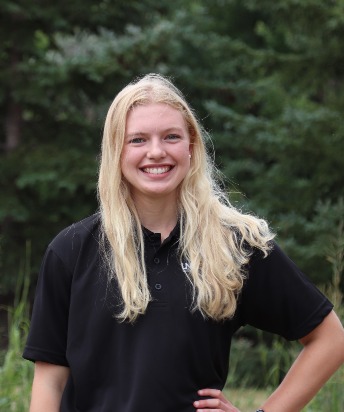 Laura Farder
October 2021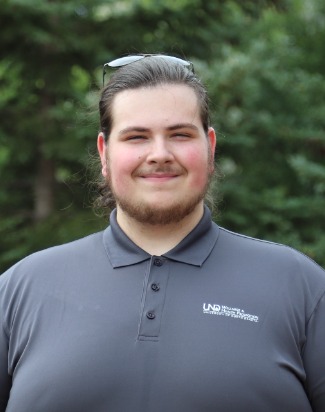 Taylor Jarombek
September 2021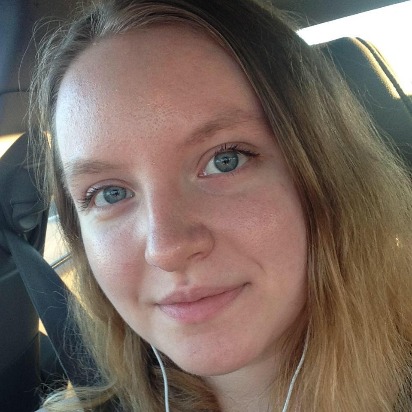 Exceptional Employee of the Month
​
Exceptional Employee of the Month