Book Reads
TTaDA Offerings
The Teaching Transformation and Development Academy offers numerous learning and engagement programs for faculty and staff that challenge and engage participants to consider diversity, equity, and inclusion as necessary elements of teaching, learning, and work environments.
Fall 2021 Book Read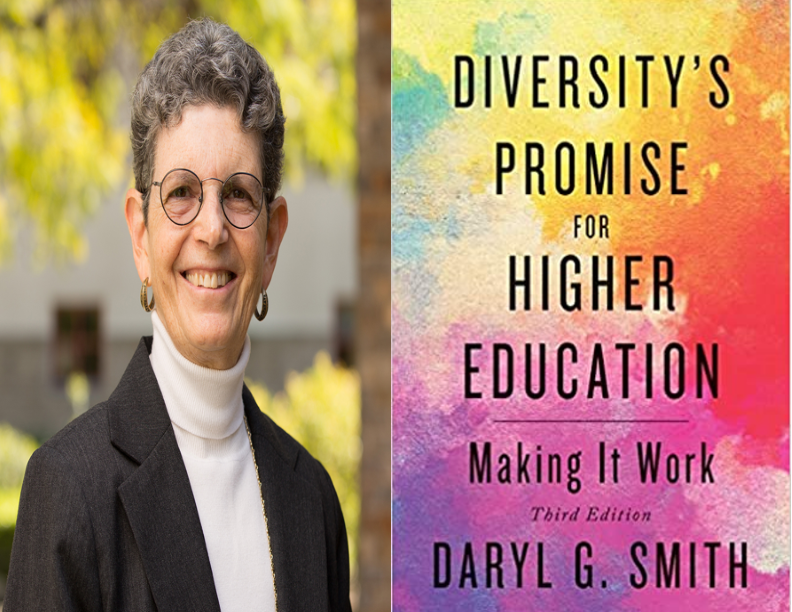 In alignment with One UND Strategic Plan and the Fall Innovative Learning Symposium, Academic Affairs and TTaDA invite faculty, staff and graduate students to participate in the 2021 Fall Book Read featuring Diversity's Promise for Higher Education: Making It Work by Daryl G. Smith. In this book, Smith brings together research from a wide variety of fields to propose a set of clear and realistic practices that will help colleges and universities locate diversity as a strategic imperative and pursue diversity efforts that are inclusive of the varied—and growing—issues apparent on campuses without losing focus on the critical unfinished business of the past.
To become more relevant to society, the nation, and the world, while remaining true to their core missions, colleges and universities must continue to see diversity—like technology—as central, not parallel, to their work. Indeed, looking at the relatively slow progress for change in many areas, Smith suggests that seeing diversity as an imperative for an institution's individual mission, and not just as a value, is the necessary lever for real institutional change. Furthermore, achieving excellence in a diverse society requires increasing institutional capacity for diversity—working to understand how diversity is tied to better leadership, positive change, and research in virtually every field, student success, accountability, and more equitable hiring practices.
This book emphasizes a transdisciplinary approach to the topic of diversity, drawing on an updated list of sources from a wealth of literatures and fields. The tables and figures have been refreshed to include data on faculty diversity over a twenty-year period, and the book includes new information about gender identity, embedded bias, student success, the growing role of chief diversity officers, the international emergence of diversity issues, faculty hiring, and important metrics for monitoring progress.
Registration is required. Zoom links will be provided. The book read will follow the schedule below:
September 29, 2021 - Book Read Kickoff and Book Distribution, 2:30 PM - 4:00 PM, Memorial Union Ballroom C
Week of October 11: Read and Discuss Part I
Week of October 25: Read and Discuss Part II
Week of November 8: Read and Discuss Part III
Week of November 29: Read and Discuss Part IV
December 8, 2021 - Book Read Wrap Up, 3:00 PM - 4:30 PM, O'Kelly 343
Registration is now closed; however, if you are interested in joining, please email chelsea.lupien@und.edu
Download the Fillable Book Read Companion Guide.

If you have any questions, please contact Jenny Reichart, Faculty Development Specialist and book study coordinator in TTaDA. This book study is sponsored by the UND's TTaDA in collaboration with the UND Provost's Office and President's Office. The event is open to all NDUS and tribal colleges faculty, staff, and leaders.
---
Spring 2021Book Read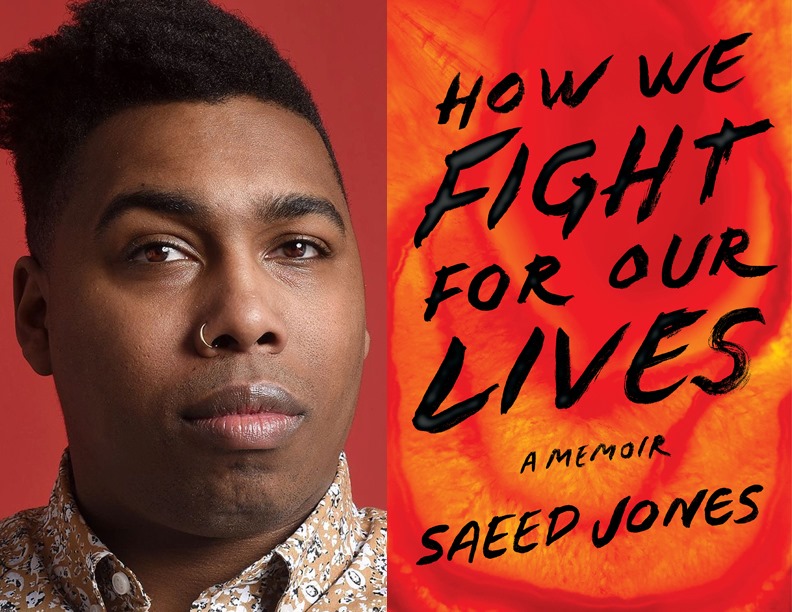 The Teaching Transformation and Development Academy's Spring 2021 book read was How We Fight for Our Lives by Saeed Jones.
This coming-of-age memoir depicts the experiences of a young, black, gay man cultivating his identity in the American South. In our continued Diversity, Equity, and Inclusion efforts on campus, we will highlight this intersectional memoir as part of our broadening inquiries into DEI work by uplifting black voices during spring semester's Black History Month.
---
Fall 2020 Book Read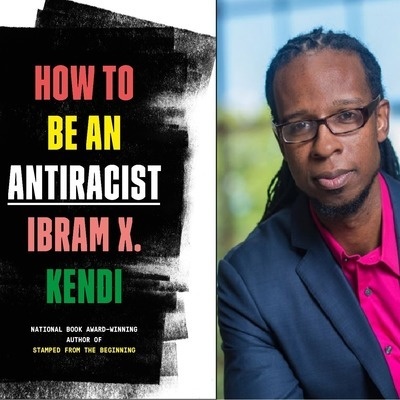 The Teaching Transformation and Development AcademTTaDAaDA) led a campus-wide book study on How to be Antiracistist by Ibram X. Kendi. Praised by the New York Times as "The most courageous book to date on the problem of race in the Western mind," Kendi's groundbreaking work provides an essential counterpoint in the national conversation about race and resonates in this collective moment of reckoning. Kendi introduces—being an anti-racist—sets forth the idea that people can either be racist or anti-racist, and that there is no in-between. Racists, he argues, are people who support racist policies through their action, inactions, or ideas; anti-racists actively confront racial inequalities. Being neutral isn't enough. Kendi urges us to actively combat racist systems and policies, and provides tools to do so.
Kendi is the Andrew W. Mellon Professor in the Humanities and the Founding Director of the Boston University Center Antiracistist Research as well as a the recipient of the National Book Award (in 2016 for Stamped from the Beginning: The Definitive History of Racist Ideas in America), a #1 New York Times bestselling author, a contributor at The Atlantic and a CBS News correspondent.