Book Reads
Training, Workshops & Events
The Transformative Teaching and Development Academy offers numerous learning and engagement programs for faculty and staff that challenge and engage participants to consider diversity, equity, and inclusion as necessary elements of teaching, learning, and work environments.
Fall Book Read
This Fall, the Teaching Transformation and Development Academy (TTaDA) will be leading a campus-wide faculty, staff, administrator and GTA book study on How to be an Antiracist by Dr. Ibram X. Kendi. Praised by the New York Times as "The most courageous book to date on the problem of race in the Western mind," Kendi's groundbreaking work provides an essential counterpoint in the national conversation about race and resonates in this collective moment of reckoning. The term Kendi introduces—being an anti-racist—sets forth the idea that people can either be racist or anti-racist, and that there is no in-between. Racists, he argues, are people who support racist policies through their actions, inactions or ideas; anti-racists actively confront racial inequalities. Being neutral isn't enough. Dr. Kendi urges us to actively combat racist systems and policies, and provides tools to do so. We hope you will join us for this important conversation.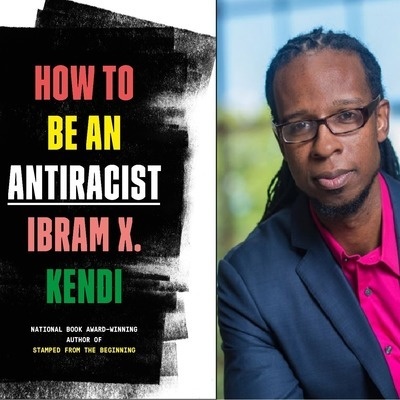 Dr. Kendi is the Andrew W. Mellon Professor in the Humanities and the Founding Director of the Boston University Center for Antiracist Research as well as a the recipient of the National Book Award (in 2016 for Stamped from the Beginning: The Definitive History of Racist Ideas in America), a #1 New York Times bestselling author, a contributor at The Atlantic and a CBS News correspondent.
We will begin the book study with a large virtual meeting over Zoom, then break into smaller groups (15-20 participants) over Zoom to encompass the whole book, 4-5 chapters at a time and end with a final virtual discussion and wrap up.
A complete schedule and registration information can be found on the UND Events Calendar.
If you have questions, please contact
Anne Kelsch
.
Across campus there are numerous opportunities available for students, staff, and faculty to engage in professional development for diversity and inclusion in and out of the classroom. If you have an event or training that you would like have included here, please contact TTaDA.