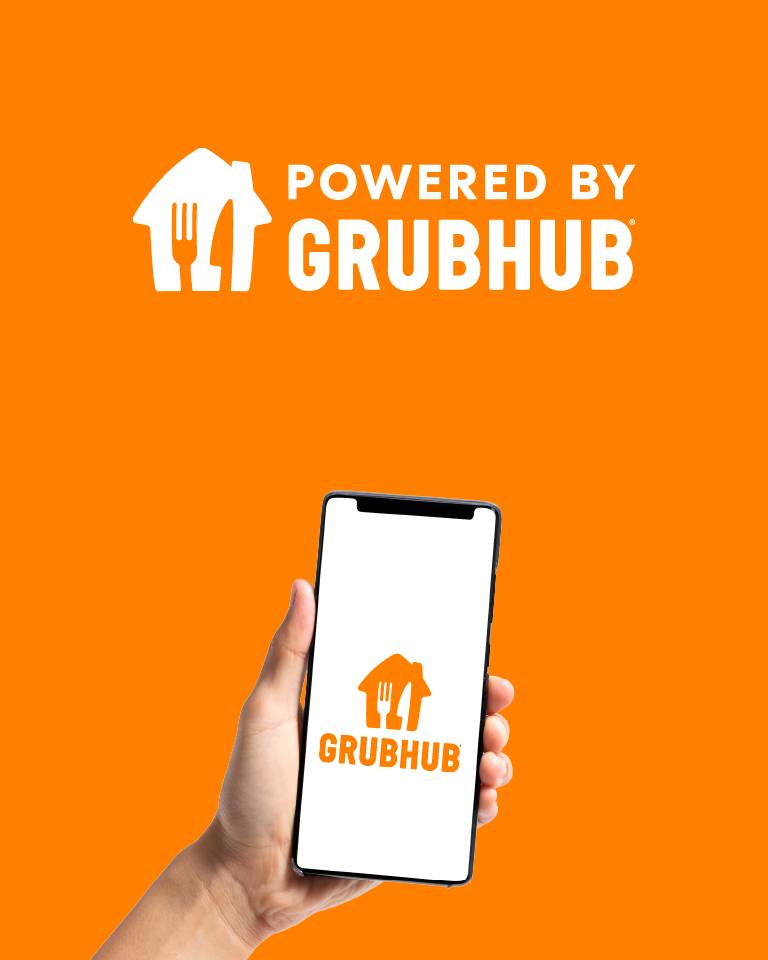 Grubhub
Students and staff can download and set up Grubhub for Campus Dining.
Avoid the line and order your food ahead with Grubhub for UND Dining Services. Download the mobile app today to experience the new way to enjoy your favorite on-campus foods and drinks.
Dining Services restaurant locations will only show in the app once you have set up Grubhub for campus or you have scanned the UND Grubhub QR Code. Follow the steps below to connect with campus and always be connected to your favorite on-campus restaurants.
Download the Grubhub mobile application from the Apple App Store or the Google Play Store.
Create a new account or sign in if you already have a Grubhub account.
On your Account page (bottom button), select the setting (gear icon) at the top right.
In your settings, select On Campus Dining.
Type in "University of North Dakota" to select your campus and school affiliation.
Add U Card to use dining dollars, or go directly to the list of on-campus ordering locations.
Guests
Guests who do not have a UND login, are welcome to place an order by scanning the QR code with a mobile device or by using the Guest Order Link on a mobile device.
Ordering Locations
Pick-Up or Order Ahead
Although Grubhub offers a variety of delivery options with local restaurants, it will only be available with placing a pick-up order or order ahead for campus locations.
Delivery | Memorial Union Only
Grubhub and Kiwibot have partnered with UND Dining to offer a new delivery service! Our robot friends can be seen rolling through campus with your favorite on-campus foods.
Since late August of 2023, Kiwibot and Grubhub have provided physically distanced, fast, and cost-effective deliveries to anyone on campus. No need to move from your dorm or class building, these self-driving robots bring delicious dishes to you!
Robots currently deliver from favorite on-campus restaurants at the Memorial Union.
Ready to experience the future of delivery?
Download the Grubhub app.
Go to Account → Campus Dining.
Select University of North Dakota from the list and fill out the prompts
Go to the homepage and order from any restaurant labeled "Offers Robot Delivery"!
Perks
Grubhub+ Membership for Free
For a limited time only: get a free Grubhub+ Membership, which gets you a $0 Delivery Fee for off-campus restaurants plus additional perks!
First Order Perk
Get 50% off your first on-campus pick-up order with code FIRSTBITE50. Offer expires at 11:59pm CT on 9/23/2023. Terms apply.